ROPER GRIDDERS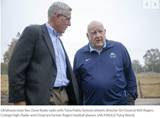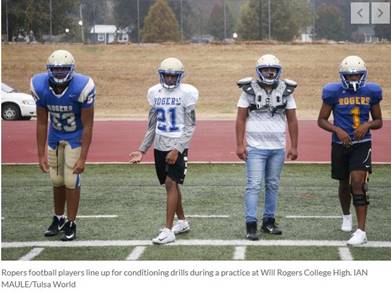 LOOK WHAT IS COMING to "ROGERS COLLEGE JUNIOR HIGH & HIGH SCHOOL! (OUR WILL ON THE HILL".) ........
A NEW FOOTBALL STADIUM IS COMING THEIR WAY. IT WILL BE .BUILT ON THEIR VERY OWN PROPERTY. SEE BELOW.
THE STADIUM WILL BE USED ALSO FOR SOCCER....TRACK AND FIELD SPORTS! IS TRULY A FABULOUS ADDITION TO OUR ALMA MATER.
ALSO A WALL WILL BE BUILT WHICH YOU CAN BE A PART !HOW? JUST PURCHASE A BRICK FROM THE WILL ROGERS FOUNDATION AND THEY WILL INSCRIBE YOUR NAME, CLASS AND EVEN ORGANIZATION ...THEN YOU WILL BE A PART OF THE BUILDING HISTORY OF WILL ROGER'S HIGH SCHOOL! ALSO, BUY A BRICK IN MEMORY OF SOMEONE...CLASSMATE, TEACHER, FRIEND. ) THINK ABOUT IT!
COST WILL BE $100.00 & $150.00
GO ON THE WILL ROGER'S FOUNDATION WEBSITE FOR THE APPLICATION.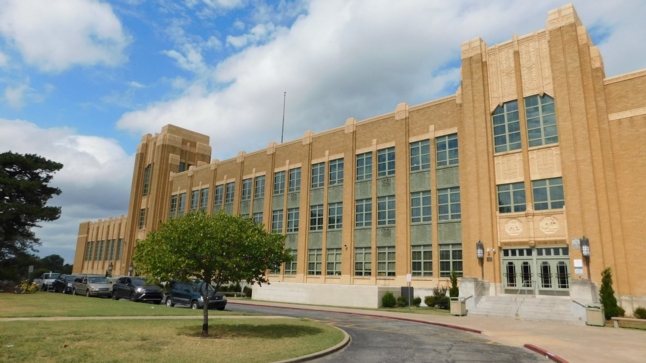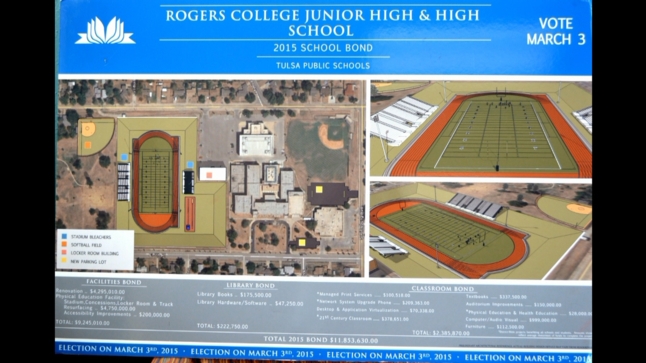 WATCH FOR MORE INFORMATION...: 10-8-2019 dlg
10-15-2018
WE WERE HAPPY TO SEE MANY OF THE GUYS COME BACK TO THE 60TH REUNION. THEY WERE: BILL BARNES, DAVID JAMES, GARY BARTLING, TOM SCOGGINS, BOBBY POTTS, DON PARNELL, Jim Wixson!

COACH GOAD DURING A VERY SPECIAL MOMENT....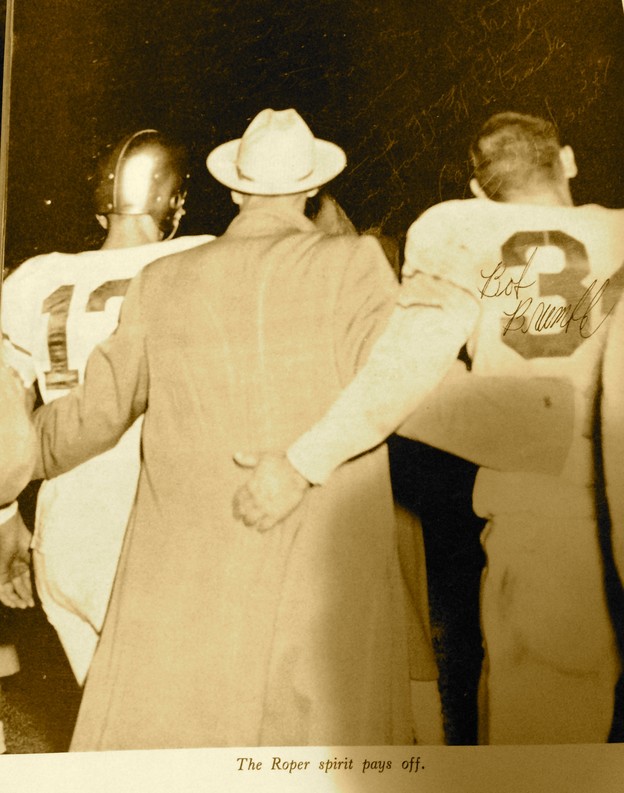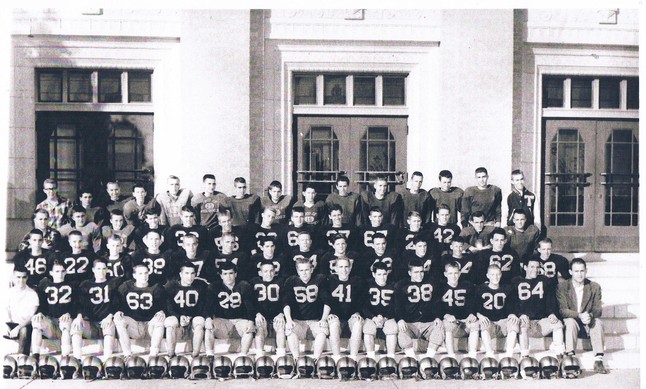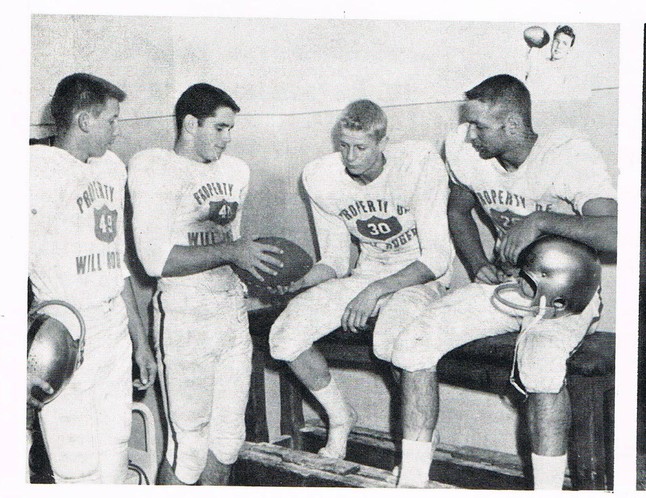 DAVID JAMES, RONNIE MACDIARMID, BILLY BARNES AND RICHARD GULLEY CHECKING OUT PLANS FOR THE FOOTBALLGAME AGAINST CENTRAL.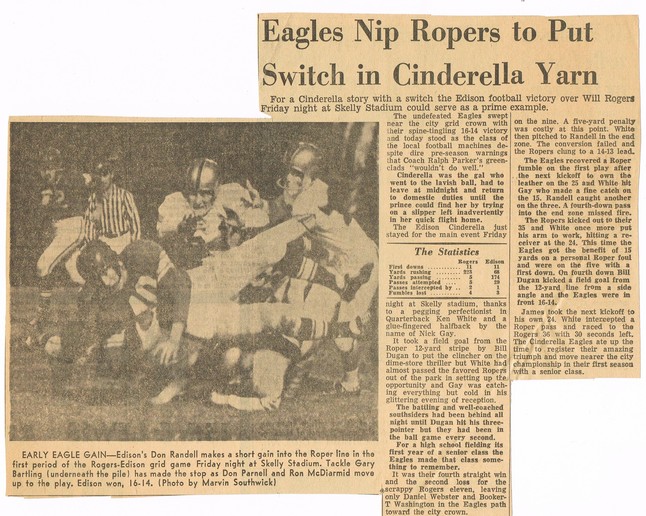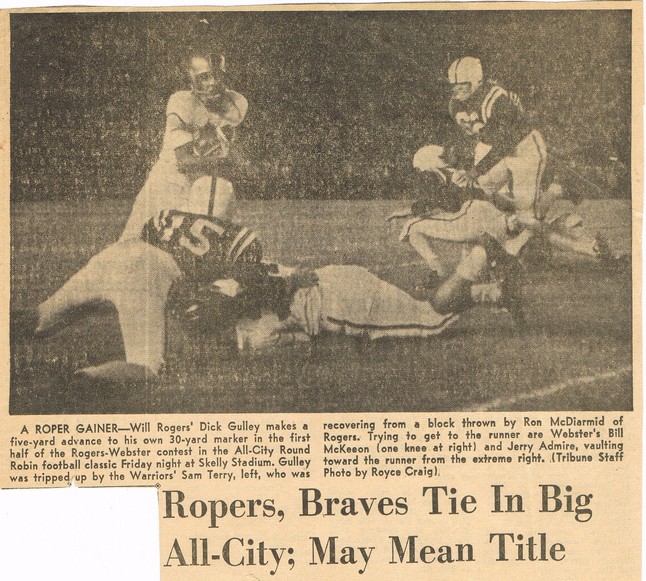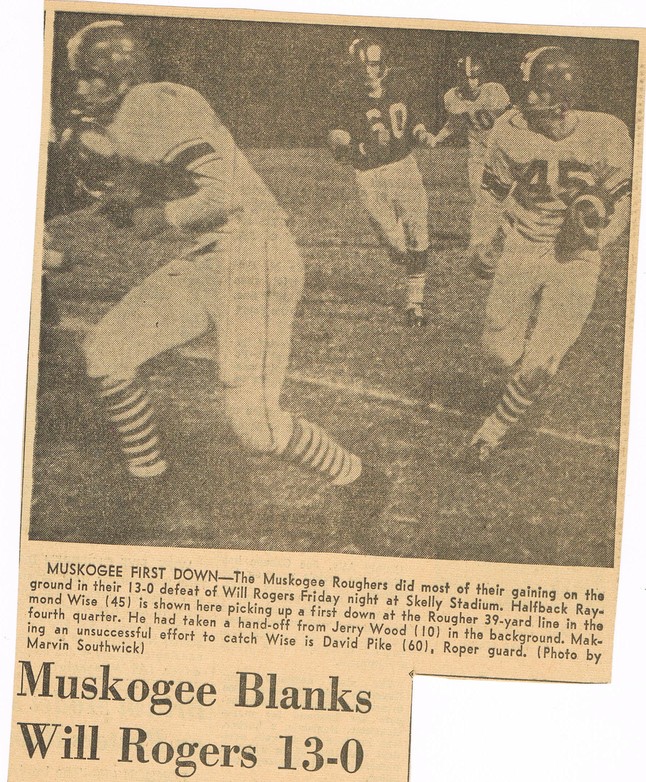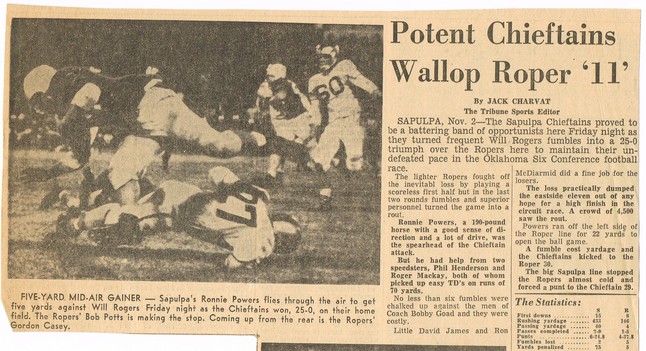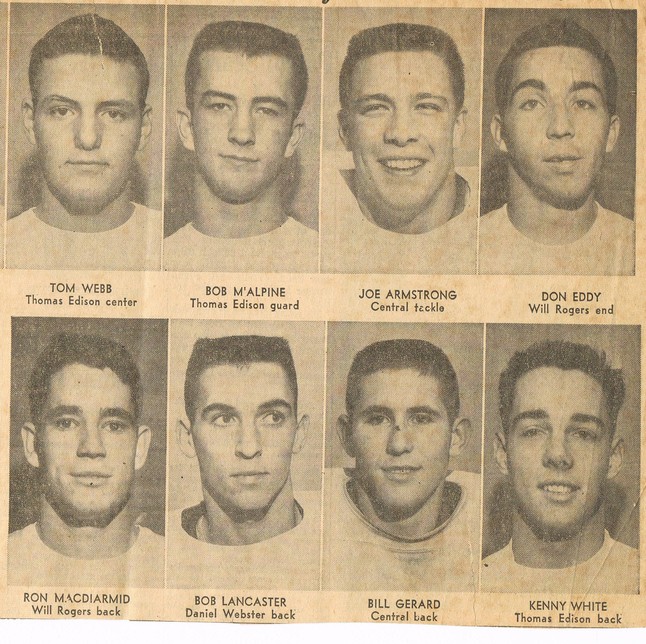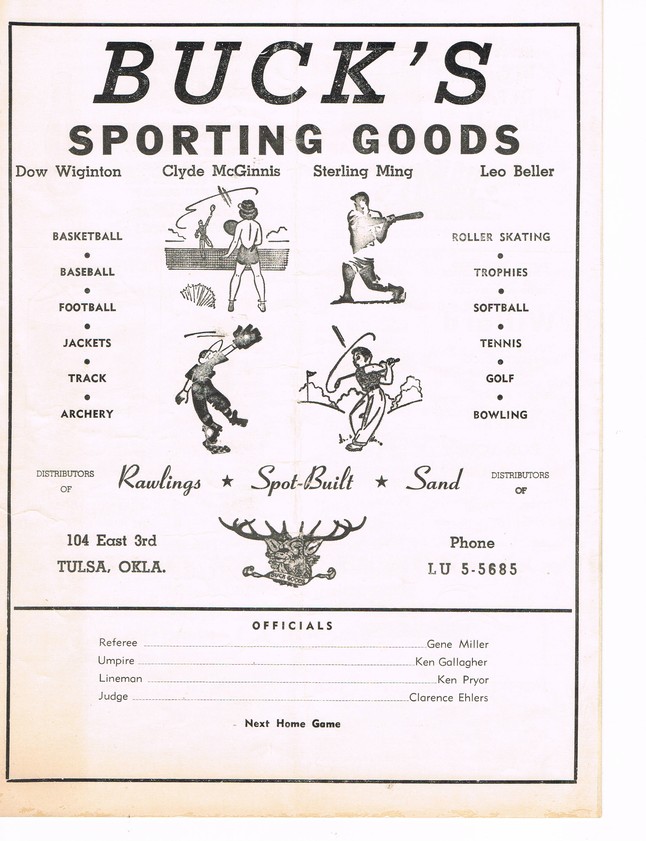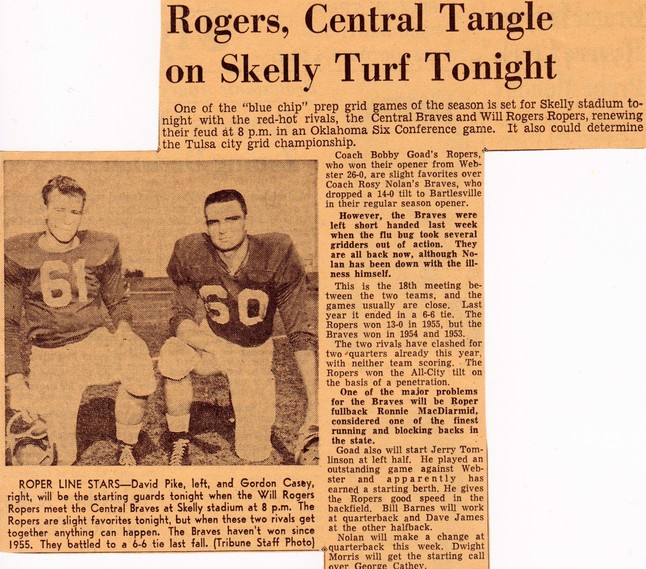 ROPER TEAM - 1957 AND 1958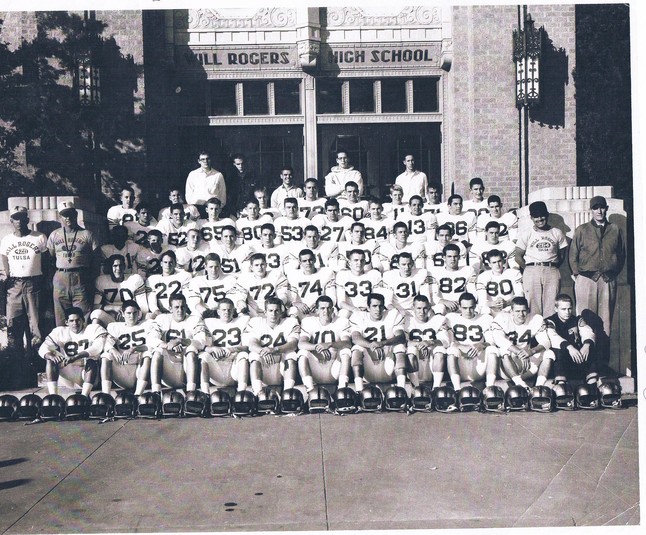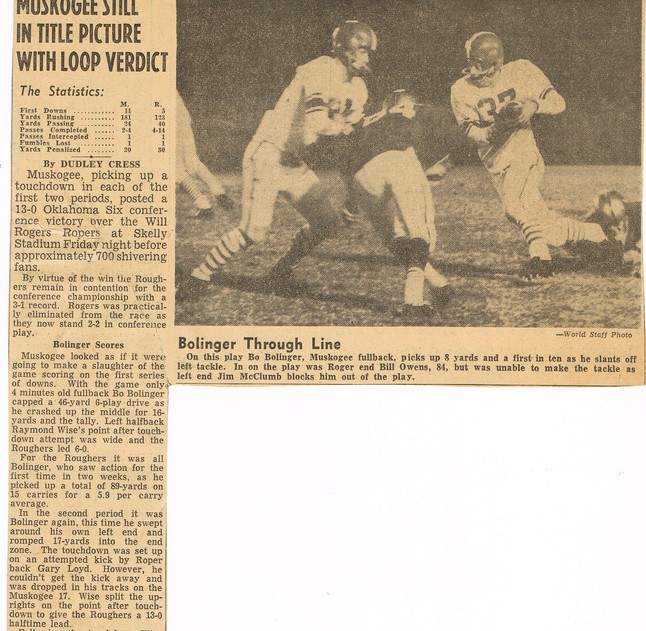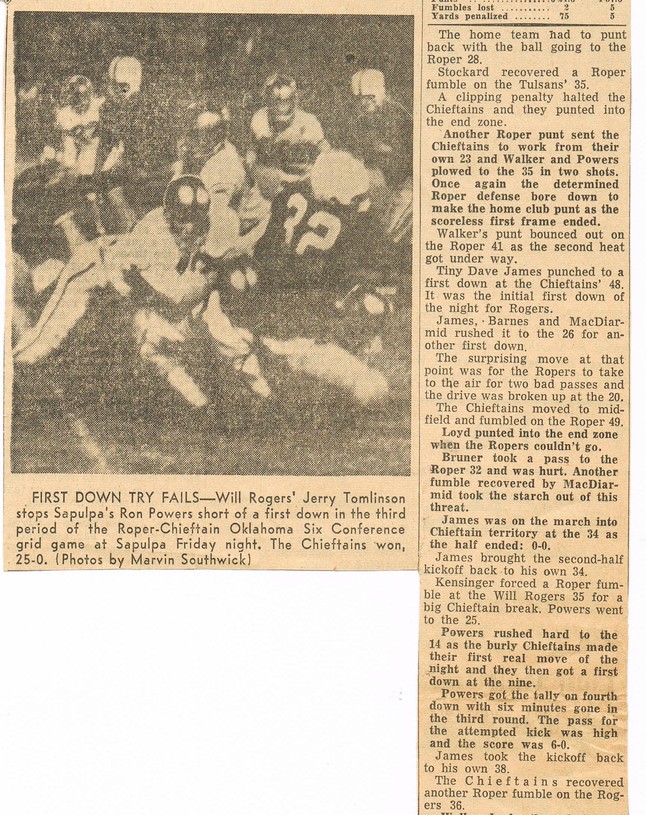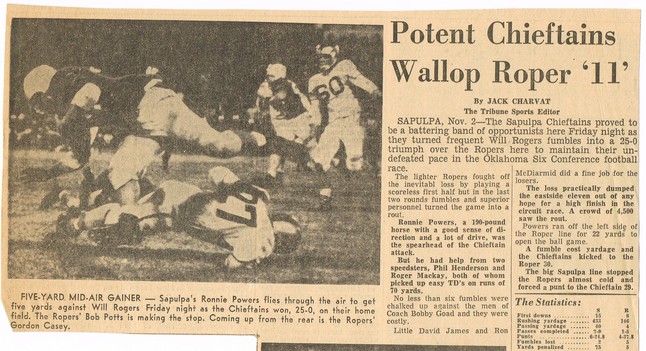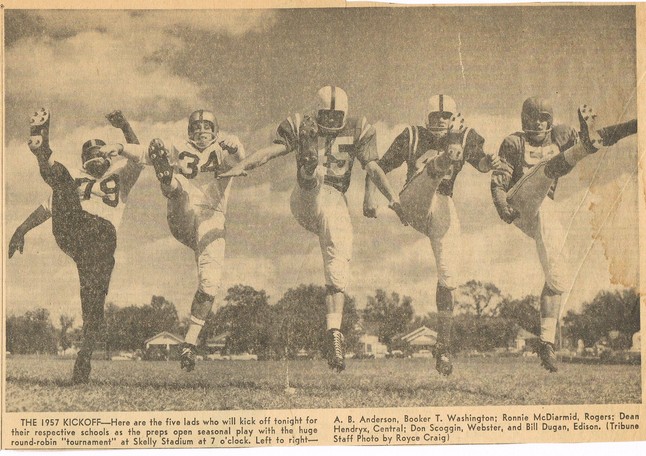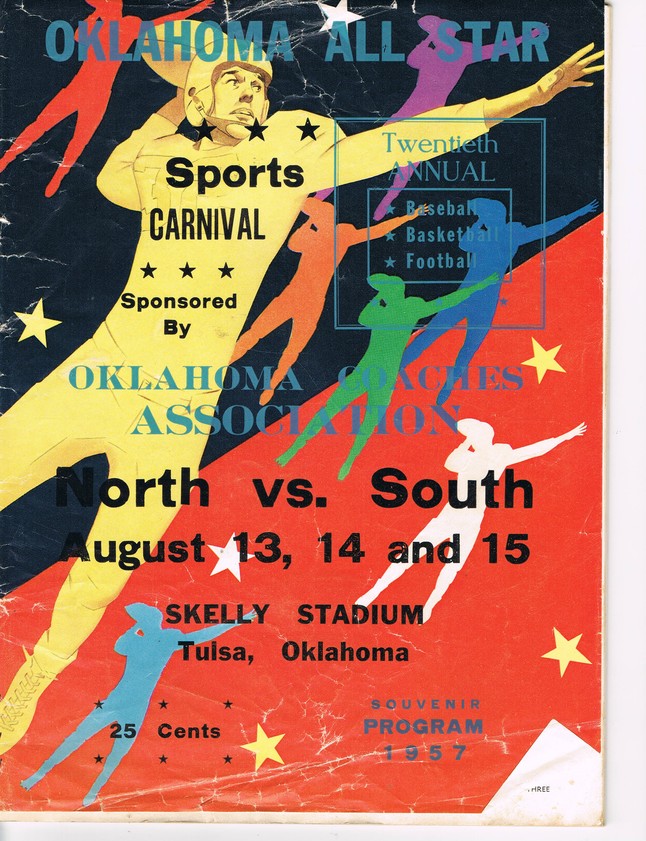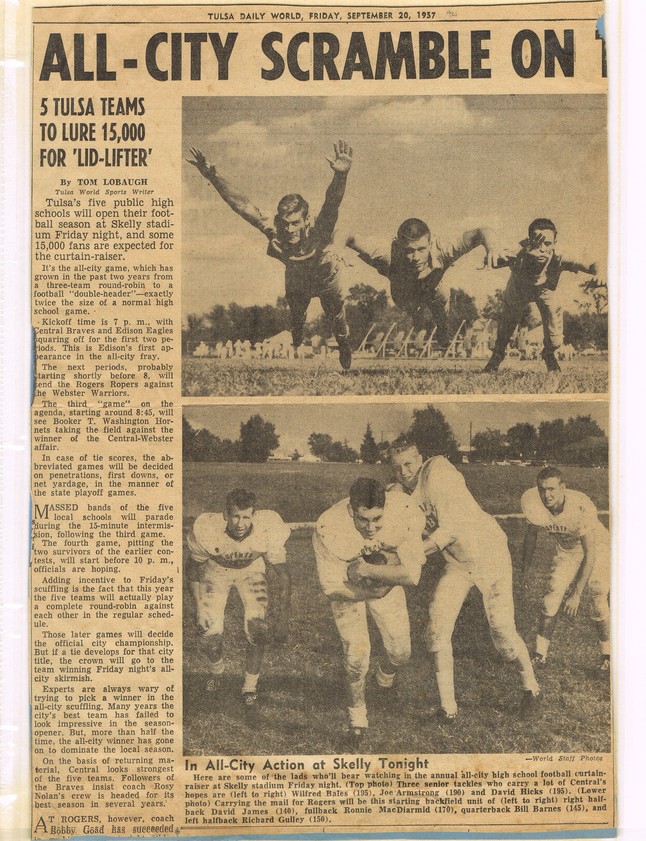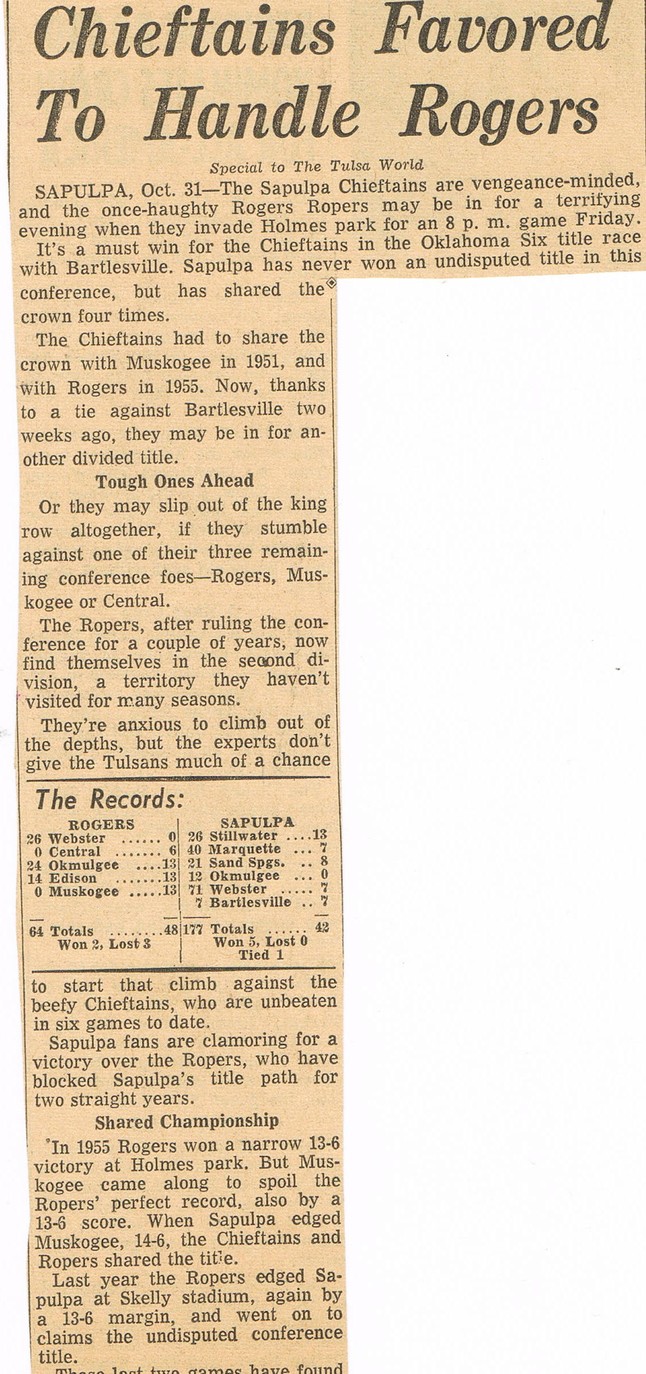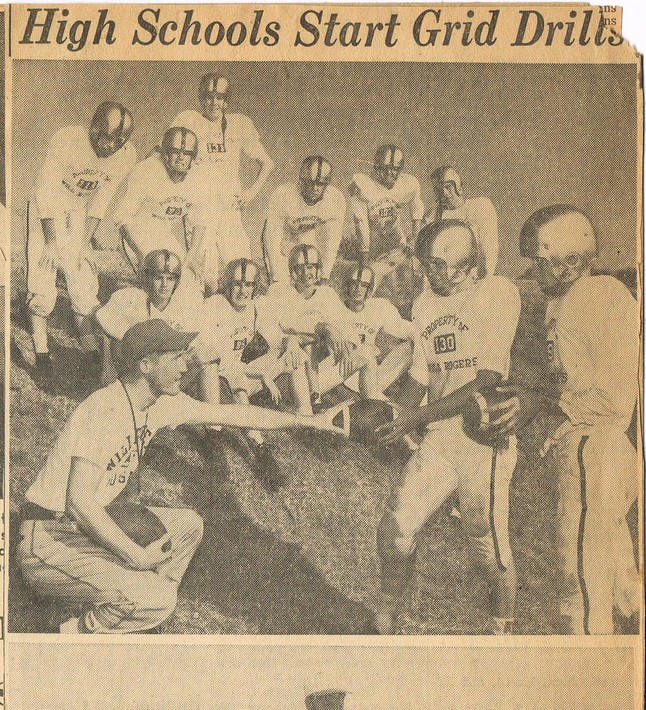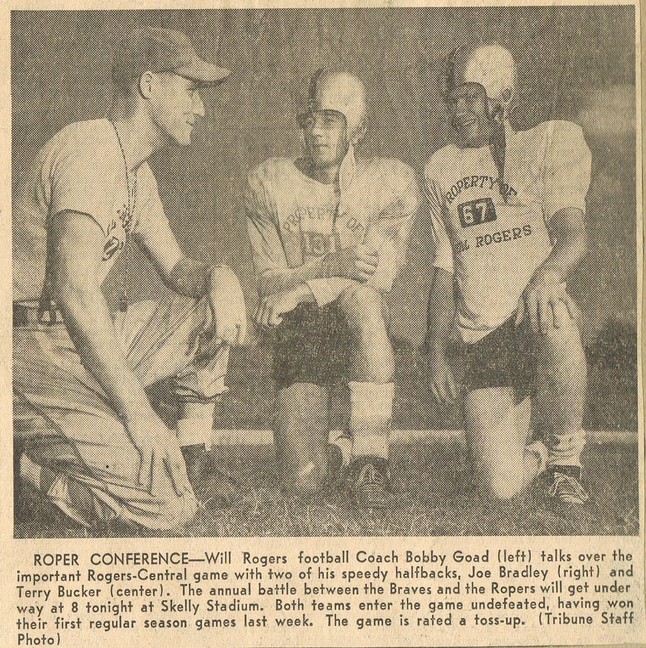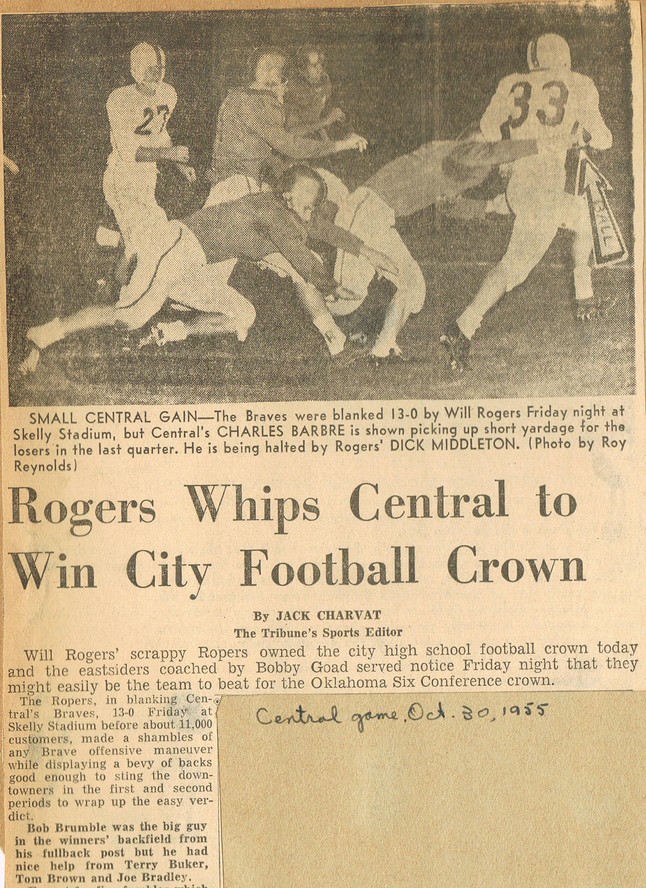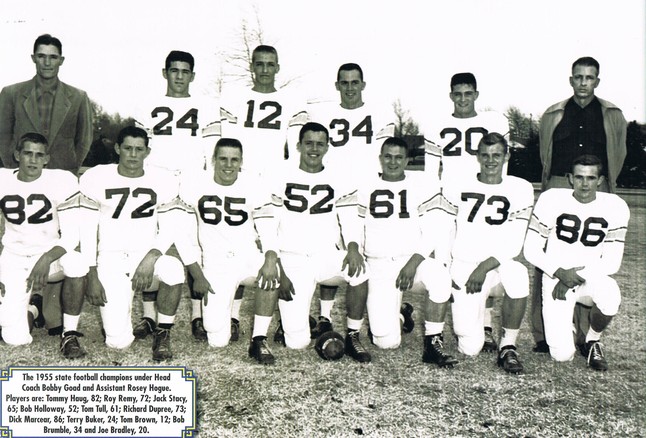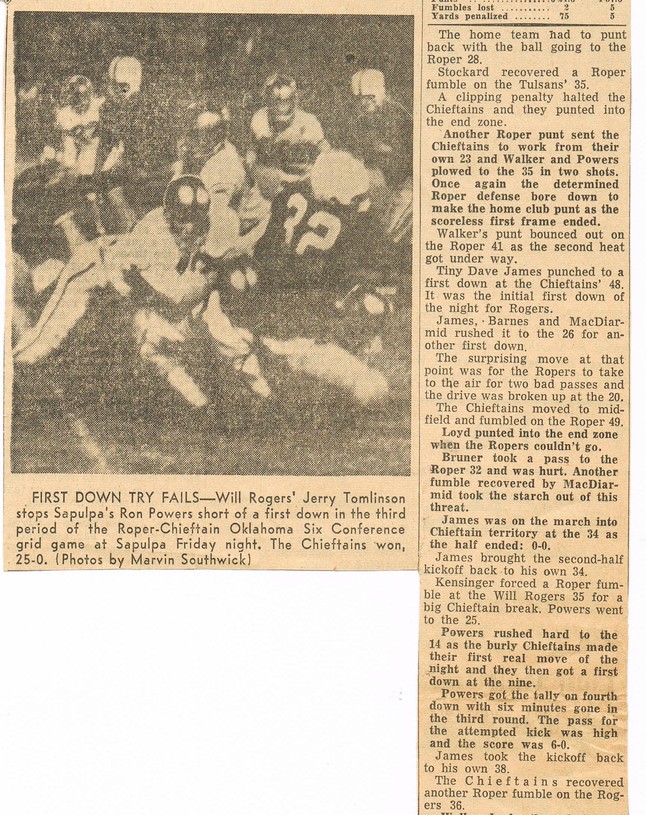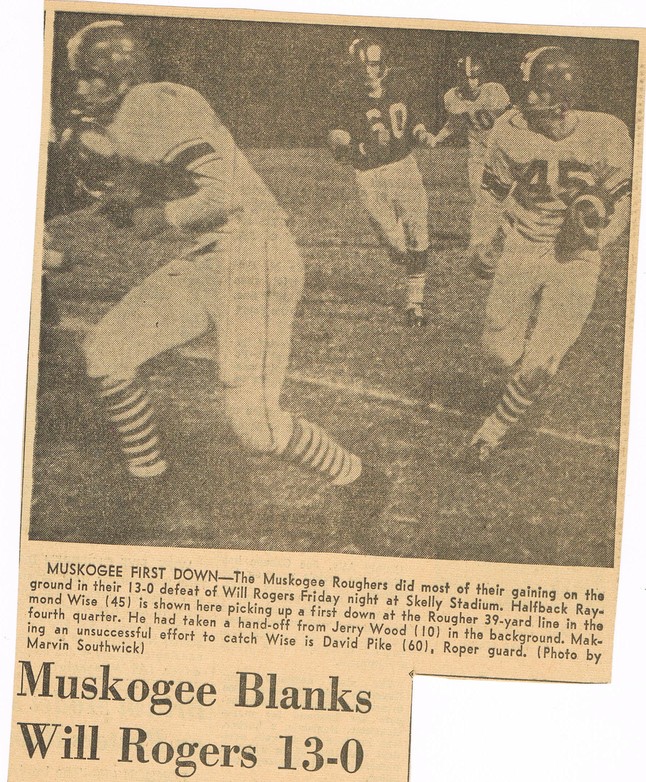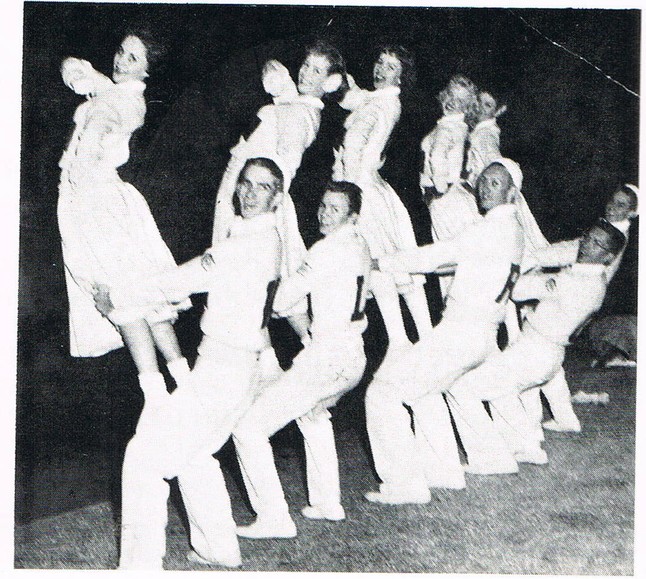 WE

were all there cheering on the team! SKelly Stadium was filled with eager, proud Roper FAns.!