EIGHTY PLUS ELITE GROUP
WELCOME!
"THE EIGHTY PLUS ELITE
(TO BECOME A MEMBER? JUST CELEBRATE YOUR
80th Birthday)

List Prepared by Nancy Holloway Henry
*************************************
Congratulations on reaching your eightieth!
Celebrate this awesome year as wishes are
Sent to you for joy, contentment and many
More pleasures.
You are now in this special group of your
1958 classmates.
Do count your friends and not your years.
(Nancy A. Henry)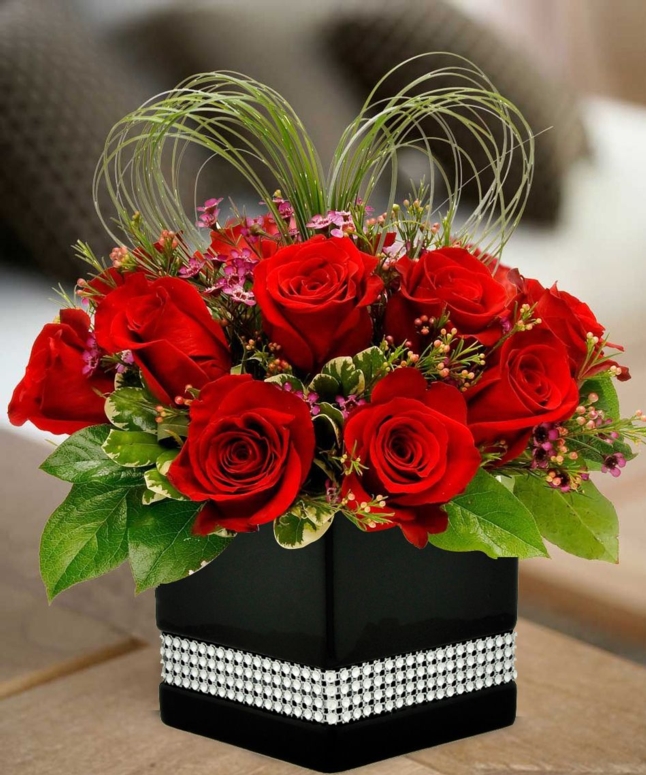 1. EVA WELCH March 26
2. CHARLES CLAYBROOK March 25
3. NORMA MARTIN INGLE May 27
4. DONNA POLITE GANTT August 14
5. LOYAL ROACH July 8
6. BOB SLOAN June 20
7. MARTHA SULLIVAN HUGHES August 10
8. DON GRIFFEY November 4
9. ahhhh. LEST WE FORGET: BOBBIE JON POTTS (JAN 13, 1939) I THINK HE IS THE FIRST MEMBER! SMILE.
10. Nancy McClain Moore September 7th,
11. Loyd McBee joined us today!!! October 1
12. Carmon Evans has arrived! October 15
13. Linda Akers Baker July 29
14. Judy Dawson Peterson November 7
15. Sandra Wilson Tunnell November 8
16. Judy Longberger Hoffman November 10
17. Jerry Green November 15
18. Joyce Branham Rogers October 25
19. Shirley Horner Eastham February 24
20. Ronnie Roe Swank November 29
21. Meredith Little Caswell December 2
22. A.J. Smith December 5
23. Leon Whelchel December 6
24. Dixie Waxman Polan/Anderson December 28
25. Betty Jordan Hollandbeck December 30
26. Dan McKenzie September 7
27. Francine Sowle December 31
28. Anna May Berg Ratliff April 2
29. Carl Blake May 10
30. Joyce Branham Rogers October 25
31. Carolyn Brown Froese February 7
32. Helen Buhl Houston March 8
33. Marie Calhoun Bolton April 6
34. Carol Anne Cole Sampson June 25
35. Barbara Egbert Johnson September 4
36. Jane Fisher Simpson October 17
37. Carol Friend Anglin February 15
38. Ray Graham July 10
39. Carol Griffin Chappelle June 27
40. Jerri Grimes Haltom September 11
41. Nancy Hanks Dirck November 6
42. Judy Higgins Bybee November 11
43. Nancy Homan Holland October 21
44. Shirley Horner Eastham February 24
45. Bill Huebner March 16
46. Chuck Jobe June 3
47. Thea Johnson Nichols October 14
48. Pat Jones November 5
49. David Little June 30
50. Beverly Lofton Dlabach October 7
51. Doris Marsellis Alridge June 13
52. Gene Morton Passed 5-13-20 November 4
53. Carolyn Mott Scheihing April 1
54. Laura Ogan Heaver October 27
55. Sandra Peck Devine October 3
56. Dan McKenzie September 7
57. Ellen Radican Button September 12
58. John Scarritt September 18
59. Dean Scott Pass 12-14-2019 February 10
60. Betty Spurlock Stricker November 13
61. Eddie Taylor July 13
62. Frank Walker November 13
63. Sandra Wilson Tunnell November 8
64. Tom Martinson🎉 December 19
65. Dwight Casteel

JANUARY 1
66. Wayne Bradshaw November 26,
67. Benny Brown December 12
68. Judy Jan Davis Acree December 19
69. Bobby Dubois November 21
70. Ron "Dude" Eidson December 20
71. Jerry Green November 16
72. Pat Lovelady Delk December 16
73. Peggy Reed Montgomery November 22
74. Linda Kelly Vandiver February 5
75. Clift Richards February 7
76. Diane Orman February 8
77. Joe McCutcheon February 12
78. Don Sparks February 12
79. Janet Hudlin February 13
80. Bob Clark February 17
81. Steve Hardin February 21
82. PERRY KEMP February 29, 1940 (Leap Year Kid)
83. PRESIDENT, MIKE MILLER JOINED US TODAY. WELCOME, MIKE! March 6
84. Lynne Cassidy Creecy March 3
85. Helen Buhl Houston March 8
86. Lee Ridley March 11
87. Virginia Gattis Poe March 13
88. Betty Tinkle Chezam March 13
89. Patsy Schmidt Conrad March 15
90. Carol Ann Whitman Hedgepath March 9
91. Ron Smith March 16
92. Bill Huebner March 16
93. Betty Koontz Jackson February 20
94. Bill Koontz February 20
95. Jon E. Anderson March 23
96. Margaret Caldwell Lorentz March 24
97. Anita Bryant March 25
98. Sharon George Ouzst March 25
99. Charles Claybrook March 25
100. Anita Donovan March 25
101. Patty Parker Pearson March 1
102, Margaret Greve Brown March 26
103. Wendell Alumbaugh March 26
104. Eva Welch March 26
105. Jo Sluder Davis March 28
106. Judy Hyatt Alford/Hines March 29
107. Sandy Reeves Estes March 30
108. Carolyn Mott April Fool's Day
109. Don Parnell April Fool's Day
110. Anna Mae Berg Ratliff April 2
111. Nancy Logsdon Morris April 3
112. Kathryn Pullam April 4
113. Norma June Ward Johnson April 7
114. Charles "Chuck" Kalb April 9
115. Judy Culley Fleming April 11
116. Betty Adams Hopp April 12
117. John Paul Williams April 12
118. Betty Brazeal Byrd April 14
119. Bonnie Curtis Davis April 16
120. Carol Ann Wise Schmidt April 17
121. Franklin Daggs April 21
122. Ruby "Bobbie" LeMarr Mills April 21
123. Joe Cannon April 25
124. Brucidean Fetterolf Sweeter April 27
125. Tom Scoggins April 27
126. John Evertson May 1
127. Althea Johnson Statum May 3
128. Richard Martin May 3
129. David Youngblood May 4
130. Jim Pickett May 5
131. Janetta Ross Ackley May 6
132. Carthel Blake May 10
133. Jim Droll May 10
134. Joe La Sarge May 11
135. Pat Martinson Benton May 14
136. Sandy Martin Erickson May 14
137. Rick Gannon May 15
138. Ron Wheaton May 16
139. Kathleen Beatty Richards May 18
140. Sandra Stanley Heatherley May 18
141. Coy Plunkett May 18
142. Bob Ewing May 20
143. Richard Berry May 22
144. Martha Lower Miller May 23
145. Frank Davidson May 23
145. Roger Wells May 25
146. Bobby Moses May 26
147. Richard "Dick" Ferrill May 27
148. David Scott May 27
149. Norma Martin Ingle May 27
150. Sandy McGowen McFadden May 28
151. Mike Nobles May 29
152. Chuck Jobe June 3
153. Carol Garvin McVay June 5
154. Gordona Moore Duca Heiliger June 6
155. Jeri Chronister Brock June 6
156. James L. Miller June 6
157. Willie May Thompson June 7
158. Donna Daniel Moore June 8
159. Connie Clements Rinner June 9
160. Marie Gilbert Pratt June 10
161. Doris Marsellis Aldridge June 13
162. Barbara Staires Potter June 14
163. Ouida Garrett Scoggins June 17
164. Bill Godfelty June 17
165. Shirley Sewell Collier June 18
166. Bob Sloan June 20
167. Eloise Kukal Odom June 23
168. Susan Gorrell Dalton June 24
169. Carol Anne Cole Sampson June 25
170. Darnetta Johnson Brown June 26
171. Billie Rogers Stafford June 26
172. Suzanne Smarr Trough June 26
173. Carol Griffin Chappelle June 27
174. David James June 28
175. Judy Smith Taylor June 28
176. Marilyn Arky Jablonski June 30
177. Sally Kramer Russell July 2
178. Carolyn Hale Curry July 4
179. Janet Jerome Wixson July 4
180. Charles Doggett July 4
181. Gary Bartling July 5
182. Carol Kearns (Kirn) July 8
183. Loyal Roach July 8
184. Francas Craakal Farrar July 8
185. Don Morris July 9
186. Ray Graham July 10
187. Willann Meyer Goree July 10
188. Dennis Frederick July 12
189. Ann Owens Hearne July 12
190. Eddie Taylor July 13
191. Robert Dupree July 14
192. John Kinnison July 18
193. Karla Hope Coblentz July 18
194. Nancy Hull Tholen July 19
195. Frank Penglase July 20
196. Nancy Tinlin Harrison January 24
197. Harold Smith July 24
198. Jim Scott July 27
199. Jerry Hailey July 28
200. Beverly Ozbun Helt July 28
201. Linda Akers Baker July 29
202. Mary Lou Golasinski Bruno July 30
202. Linda Foster Pennington July 30
203. Ruth Garber Williams July 30
204. John Nance July 30
205. Margaret Best VanWagoner July 31
206. Guy Smith July 31
207. John March August 2
208. Mary Mendenhall Caudill August 2
209. Judy Johnson Magness August 6
219. Carter Benson January 25
220. Steve Ferguson August 7
221. Martha Sullivan Hughes August 10
222. Jan Yandell Brotherton August 10
223. Delores Puckett Davis August 11
224. George Johnson August 12
225. David Bynum August 13
226. Donna Polite Gantt August 14
227. Barbara Bross Lakey August 15
228. Reggie McNamara August 15
229. Margaret Hemphill Gilsdorf August 16
230. Bill Donihoo August 18
231. Glen Moreland August 18
232. Ginger Winget Howl August 18
233. Paula Bodenheimer Stephen August 20
234. Roger Wayne Hunter August 21
235. Gary Thompson August 22
236. Bill Barnes August 23
237. Billy Nixon August 23
238. Virginia Keller Fugate August 25
239. Kathy Schmidt Luna August 25
240. Linda Bowen Thompson August 26
241. Virginia Rogers Trapp August 26
242. Fred Overstreet August 27
243. Jaquita Jones Anderstrom August 30
244. G. A. Roby January 10
245. Laura Lee Loum Melberg August 31
246. Kay Taliaferro Odgers September 1
247. Barbara Egbert Johnson September 4
248. Carolyn Wright Straw September 6
249. Nancy Nuckolls Moore September 7
250. Dan McKenzie September 7
251. Nancy Holloway Henry September 7
252. Rex Graves September 11
253. Jerry Miller September 14
254. Ellen Wagner Stott September 14
255. Ellen Dee Waltrip Rackleff September 14
256. Warren Williams September 14
257. Darrell Smither September 16
258. John Scarritt September 18
259. Fred Aab September 19
260. Frances Ivonne Densford Brensdal September 19
261. Darrell James September 20
262. Carolyn Rich Olshack September 20
263. Robert South September 20
264. Karen Steele White September 22
265. Phyllis Walker Bankston September 22
266. Pete Howell September 23
267. Claudia Temme Perona September 24
268. Sally Britton Lovell September 26
269. Rose Brooks Magruder September 27
270. Ron Trekell September 27
271. Glenna Knapp Morrison September 30
273. Gregg Houston October 2
272. Sharon Berg Householder October 1
274. Loyd McBee October 2
275. Barbara Noblin Stribling October 3
276. Sandra Peck Devine October 3
277. Jerry O'Neal October 4
278. Jerry Meredith October 5
279. Etta Kendrick Maddux October 6
280. Judy Jennings Seawright October 7
281. Beverly Lofton Dlabach October 7
282. Roy Maloy October 7
283. Joann Evans Davidson October 8
284. John Fondren October 9
285. Dean Moffett October 9
286. Ann Beard Kramer October 10
287. Sue Woods Dixon October 10
288. Claudette Stephens Hill Lawrence October 11
289. Thea Johnson Smotts-Nichols October 14
290. Carmon Evans October 15
291. Jane Hunt Melton October 16
292. Jane Fisher Simpson October 17
293. Glenda Gray Westbrook October 19
294. Donna Beals Clark October 24
295. Joyce Branham Rogers October 25
296. Laura Ogan Heaver October 27
297. Charles (Chuck) Hopkins October 28
298. Henry McKitterick October 28
299. Ann Edwards Kauffman October 29
300. Pete Messler October 30
301. Deta Olds Sunday October 30
302. Barbara Pierse Shipley October 30
303. Roberta Helmcamp Box October 30
304. Carolyn Adcock O'Hair October 31
305. Connie Colvin Claxton October 31
306. Joyce Reed Bliss October 31
307. Judith Richardson Nichols November 1
308. Bob Beaver November 2
309. Mary Dame Johnson November 3
310. Don Griffey November 4
311. Claudette Reid Krizek November 4
312. Roger Roper November 4
313. Pat Jones November 5
314. Nancy Hanks Dirck November 6
315. Tina Malroney Pickle November 6
316. Sandra Peters Johnson November 6
317. Judy Dawson Peterson November 7
318. Sandra Wilson Tunnell November 8
319. Wayne Brown November 10
320. John Foster November 10
321. Ginger Goree Riffel November 10
322. Judy Lonberger Hoffman November 10
323. Judith Higgins Bybee November 11
324. David Vick November 12
325. Leon German November 13
326. Betty Spurlock Stricker November 13
327. Linda Sellen Frazier November 13
328. Beverly Brandup November 14
329. Bill Thomason November 14
330. Dwight Becker November 15
331. Hal Forrest November 16
332. Jerry Green November 16
333. Ruth Ryan Foley November 17
334. Eddie Wilson November 20
335. Bob Dubois November 21
336. Bonnie Hendrix November 23
337. Ellen Bourland Grounds November 26
338. Wayne Bradshaw November 26
339. Philip Downing November 26
340. Tom Harrison November 26
341. Carolyn Bertie Wallis November 27
342. Peggy Reed Montgomery November 27
343. Verona "Ronnie" Roe Swank November 29
344. Carol Benedetti Reagor November 30
345. Jimmie Ruth Cuzick Roberts November 30
346. Wahleah Faulkner Davis December 1
347. Meredith Little Caswell December 2
348. Sue Dunson Barham December 3
349. A. J. Smith December 5
350. Leon Whelchel December 6
351. Kay Neal Pittenger December 6
352. Mary Dunkin Rankin December 9
353. Judy Reed Wilburn December 9
354. David Gates December 11
355. Benny Brown December 12
356. Dee Ashpaugh Griffin December 15
357. Gay Cook Tilton December 15
358. Dale Pelton December 17
359. Judy Jan Davis Acree December 19
360. Tom Martinson December 19
361. Ron 'Dude' Edison December 20
362. Linda Moberly Silver December 20
363. H.I. Aston December 23
364. Richard Wilcox December 23
365. Dixie Waxman Polan/Anderson December 28
366. Betty Jordan Hollandbeck December 30
367. Frances Whittenburg Tibbetts December 30
368. Frances Sowle Boulware December 31
2021
369. Dwight Casteel January 1
370. Helen Cutler McDaniel January 1
371. Carl Boone January 2
372. Mary Jane Dickson Garcia January 3
373. Jocelyn "Jo" Johnson Page January 3
374. Jim Medlin January 4
375. Esther Gipson Holbrook January 5
376. Charlotte Myers Burchett January 5
377. Sharon Glanz Snedden January 6
378. G. A. Robey January 10
379. Ruth Snuggs Fountain January 10
380. Clydelle Ward Haug January 11
381. Bill Hunt January 12
382. Ouita Haubursin January 13
383. Gayla Kerby Thomas January 13
384. Bobbie Jon Potts January 13
385. Tressa Lillard Hilburn January 16
386. Don Cloyde January 17
387. Judy Harris Parker January 18
388. Bill Reinemeyer January 21
389. Carolyn Bruner Sparks January 22
390. Richard Meydag January 22
391. Cindy Adams Bried January 23
392. Nancy Tinlin Harrison January 24
393. David Norton January 25
394. Betty Ann Cummings Hess January 27
395. Catherine Geiger King January 29
396. Jim Frazer January 30
397. Alice Green Armstrong January 30
398. Nancy Wilson Allen January 31
399. Gatra Marvin Bradshaw February 4
400. Linda Kelley Vandiver February 5
401. Carolyn Brown Froese February 7
402. Marilyn Dewalt Spiker February 7
403. David Holford February 7
404. Clift Richards February 7
405. Diana Orman Hepner February 8
406. Marie Duncan Hamby February 9
407. Barbara Price Hutchinson February 9
408. Linda Luckfield Smith February 10
409. Dixie Wallace Jones February 11
410. Joe C. McCutcheon February 12
411. Don Sparks February 12
412. Janet Hudlin Stutsman February 13
413. Carol Friend Anglin February 15
414. Darlene Tobey Davis February 15
415. Bob Clark February 17
416. Jim Wixon February 18
417. Betty Koontz Jackson February 20
418. Bill Koontz February 20
419. Brenda Ownby Griswold February 20
420. Steve Hardin February 21
421. Carolyn Defriend Taxer February 23
422. Virginia Dennis Goddard February 23
423. Shirley Horner Eastham February 24
424. Sheila Mears Wommack February 24
425. Lonnie West February 24
426. Lenda Diel Schwartz February 25
427. Helen Hodges Hood February 25
428. Jeannie Gray Russell February 27
429. Donna Carlson Hoskins February 28
430. Perry Kemp February 29
431. Patty Parker Pearson March 1
432. Lynne Cassidy Creecy March 3
433. Mike Miller March 6
434. Helen Buhl Houston March 8
435. Carol Ann Whitman March 9
436. Mary Ellen Wasson Wallace March 10
437. Lee Ridley March 11
438. Virgina Gattis Poe March 13
439. Betty Tinkle Chezen March 13
440. Carol Scott Tupper March 14
441. Patsy Schmitz Conrad March 15
442. Bill Huebner March 16
443. Ron Smith March 16
444. Jan Silvers Coody March 18
445. Jon E. Anderson March 23
446. Margaret Caldwell Lorenz March 24
447. Anita Bryant Dry March 25
448. Charles Claybrook March 25
449. Anita Donovan Ashby March 25
450. Sharon George Ouzst March 25
451. Wendall Alumbaugh March 26
452. Margaret Greve Brown March 26
453. Eva Welch March 26
454. Jo Sluder Davis March 28
455. Judy Hyatt Alford/Hines March 29
456. Sandy Reeves Estes March 30
457. Carolyn Mott Scheihing April 1
458. Don Parnell April 1
459. Anna Mae Berg Ratliff April 2
460. Nancy Logsdon Morris April 3
461. Kathryn Pullam April 4
462. Marie Calhoun Bolton April 6
463. Norma June Ward Johnson April 7
464. Charles "Chuck" Kalb April 9
465. Judy Culley Fleming April 11
466. Betty Adams Hopp April 12
467. Betty Brazeal Byrd April 14
468. Bonnie Curtis Davis April 16
469. Carol Ann Wise Schmidt April 17
470. Franklin Daggs April 21
471. Ruby "Bobbie" LeMarr Mills April 21
472. Joe Cannon April 25
473. Brucidean Fetterolf Sweeter April 27
474. Tom Scoggins April 27
475. John Evertson May 1
476. Althea Johnson Statum May 3
477. Richard Martin May 3
478. David Youngblood May 4
479. Jim Pickett May 5
480. Janetta Ross Ackley May 6
481. Carthel Blake May 10
482. Jim Droll May 10
483. Joe LaSarge May 11
484. Sandy Martin Ericson May 14
485. Pat Martinison Benton May 14
486. Rick Gannon May 15
487. Ron Wheaton May 16
488. Kathleen Beaty Richards May 18
489. Coy Plumket May 18
490. Sandra Stanley Heatherley May 18
491. Bob Ewing May 20
492. Richard Berry May 22
493. Frank Davidson May 23
494. Martha Lower Miller May 23
495. Melvin "Bud" Riggs May 24
496. Roger Wells May 25
497. Richard (Dick) Ferrill May 27
498. Norman Martin Ingle May 27
499. David Scott May 27
500. Sandy McGowen McFadden May 28
501. Mike Nobles May 29
502. Chuck Jobe June 3
503. Tom Hansen June 4
504. Carol Garvin McVay June 5
505. Jeri Chronister Brook June 6
506. James L. Miller June 6
507. Gordona Moore Duca Heiliger June 6
508. Willie May Thompson Jones June 7
509. Donna Daniel Moore June 8
510. Connie Clements Rinner June 9
511. Marie Gilbert Pratt June 10
512. Doris Marsellis Aldridge June 13
513. Barbara Staires Potter June 14
514. Ouida Garrett Scoggins June 17
515. Bill Godfelty June 17
516. Bob Sloan June 20
517. Phyllis Saulmon Plunkett June 21
518. Carole Honn Burton June 22
519. Hugh Sanders June 22
520. Eloise Kukal Odom June 23
521. Susan Gorrell Dalton June 24
522. Carol Anne Cole Sampson June 25
523. Darnetta Johnson Brown June 26
524. Billie Rogers Stafford June 26
525. Suzanne Smarr Trough June 26
526. Carol Griffin Chappelle June 27
527. David James June 28
528. Judy Smith Taylor June 28
529. Marilyn Arky Jablonski June 30
530. David Little June 30
531. Sally Cramer Russell July 2
532. Charles Doggett July 4
533. Carolyn Hales Curry July 4
534. Gary Bartling July 5
535. Frances Crakaal Farrar July 8
536. Carol Kearns Kirn July 8
537. Loyal Roach July 8
538. Don Morris July 9
539. Ray Graham July 10
540. Willann Meyer Gorre July 10
541. Dennis Frederick July 12
542. Ann Owens Hearne July 12
543. Eddie Taylor July 13
544. Robert Dupree July 14
555. Karla Hope Coblentz July 18
556. John Kinnison July 18
557. Nancy Hull Tholen July 19
558. Frank Penglase July 20
559. Harold Smith July 24
560. Jim Scott July 27
561. Jerry Hailey July 28
562. Linda Akers Baker July 29
563. Linda Foster Pennington July 30
564. Ruth Garber Williams July 30
565. Mary Lou Golasinski July 30
566. John Nance July 30
567. Margaret Best Van Wagoner July 31
567. Guy Smith July 31
568. John March August 2
569. Mary Mendenhall Caudill August 2
570. Judy Johnson Magness August 6
571. Steve Ferguson August 7
572. Martha Sullivan Hughes August 10
573. Jan Yandell Brotherton August 10
574. Delores Puckett Davis August 11
575. George Johnson August 12
576. David Bynum August 13
577. Donna Polite Gantt August 14
578. Barbara Bross Lakey August 15
579. Reggie McNamara August 15
580. Paula Savant Wilburn August 15
581. Margaret Hemphill Gilsdorf August 16
582. Bill Donihoo August 18
583. Ginger Winget Howl August 18
584. Paula Bodenheimer Stephen August 20
585. Roger Wayne Hunter August 21
586. Gary Thompson August 22
587. Bill Barnes August 23
588. Billy Nixon August 23
589. Virginia Keller Fugate August 25
590. Kathy Schmidt Luna August 25
591. Linda Bowen Thompson August 26
592. Virginia Rogers Trapp August 26
593. Laura Lee Loum Melberg August 31
594. Kay Taliaferro Odgers September 1
595. Barbara Egbert Johnson September 4
596. Carolyn Wright Straw September 6
597. Nancy Ann Holloway Henry September 7
598. Dan McKenzie September 7
599. Nancy Nuckolls McClain/Moore September 7
600. Rex Graves September 11
601. Jerry Miller September 14
602. Ellen Wagner Stott September 14
603. Ellen Dee Waltrip Rackleff September 14
604. Warren Williams September 14
605. Darrell Smither September 16
606. John Scarritt September 18
607. Fred Aab September 19
608. Frances Ivonne Densford Brensdal September 19
609. Darrell James September 20
610. Carolyn Rich Olshack September 20
611. Robert South September 20
612. Phyllis Walker Bankston September 22
613. Pete Howell September 23
614. Claudia Temme Perona September 24
615. Sally Britton Buker-Lovell September 26
616. Rose Brooks Magruder September 27
617. Ron Trekell September 27
618. Don Kirkland September 29
619. Glenna Knapp Morrison September 30
620. Sharon Berg Householder October 1
621. Gregg Houston October 2
622. Loyd McBee October 2
623. Barbara Noblin Stribling October 3
624. Sandra Peck Devine October 3
625. Jerry O'Neal October 4
626. Jerry Meredith October 5
627. Etta Kendrick Maddux October 6
628. Judy Jennings Seawright October 7
629. Beverly Lofton Dlabach October 7
630. Roy Maloy October 7
631. Joann Evans Davidson October 8
632. John Fondren October 9
633. Dean Moffett October 9
634. Sue Woods Dixon October 10
635. Ann Beard Kramer October 10
636. Claudette Stephens Hill Lawrence October 11
637. Thea Johnson Smotts-Nichols October 14
638. Carmon Evans October 15
639. Jane Hunt Melton October 16
640. Jane Fisher Simpson October 17
641. Glenda Gray Westbrook October 19
642. Nathlia (Mickie) Sappington Brooks October 20
643. Donna Beals Clark October 24
644. Joyce Branham Rogers October 25
645. Laura Ogan Heaver October 27
646. Charles (Chuck) Hopkins October 28
647. Ann Edwards Kauffman October 29
648. Roberta Helmcamp Box October 30
649. Pete Messler October 30
650. Deta Olds Sunday October 30
651. Barbara Pierce Shipley October 30
652. Carolyn Adcock O'Hair October 31
653. Connie Colvin Claxton October 31
654. Joyce Reed Bliss October 31
655. Judith Richardson Nichols November 1
656. Bob Beaver November 2
657. Mary Dame Johnson November 3
658. Don Griffey November 4
659. Claudette Reid Krizek November 4
660. Pat Jones November 5
661. Nancy Hanks Dirck November 6
662. Tina Malroney Pickle November 6
663. Sandra Peters Johnson November 6
664. Judy Dawson Peterson November 7
665. Sandra Wilson Tunnell November 8
666. Wayne Brown November 10
667. John Foster November 10
668. Ginger Goree Riffel November 10
669. Judy Lonberger Hoffman November 10
670. Judith Higgins Bybee November 11
671. David Vick November 12
672. Leon German November 13
673. Betty Spurlock Stricker November 13
674. Linda Sellen Frazier November 13
675. Beverly Brandup November 14
676. Bill Thomason November 14
677. Dwight Becker November 15
678. Jerry Green November 16
679. Ruth Ryan Foley November 17
680. Eddie Wilson November 20
681. Bob Dubois November 21
682. Bonnie Hendrix November 23
683. Ellen Bourland Grounds November 26
684. Wayne Bradshaw November 26
685. Philip Downing November 26
686. Tom Harrison November 26
687. Carolyn Bertie Wallis November 27
688. Peggy Reed Montgomery November 27
689. Verona "Ronnie" Roe Swank November 29
690. Carol Benedetti Reagor November 30
691. Jimmie Ruth Cuzick Roberts November 30
692. Wahleah Faulkner Davis December 1
693. Meredith Little Caswell December 2
694. Sue Dunson Barham December 3
695. A. J. Smith December 5
696. Kay Neal Pittenger December 6
697. Leon Whelchel December 6
698. Mary Duncan Rankin December 9
699. Judy Reed Wilburn December 9
700. David Gates December 11
701. Benny Brown December 12
702. Dee Ashbaugh Griffin December 15
703. Gay Cook Tilton December 15
704. Judy Jan Davis Acree December 19
705. Tom Martinson December 19
706. Linda Moberly Silver December 20
707. Richard Wilcox December 23
708. Dixie Waxman Polan/Anderson December 28
709. Betty Jordan Hollandbeck December 30
710. Frances Whittenburg Tibbetts December 30
711. Francine Sowle Boulware December 31