"Picture this!"
"Picture This"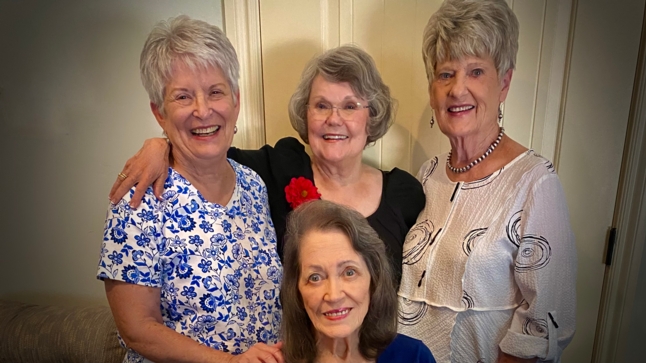 Four old friends celebrating Mary Lou Golasinski Bruno's BIG ' Birthday...Sharon Glanz Snedden, Donna Polite Gantt and Mary Lou WITH CAROLYN Bertie Wallis. It was a fun day for all...even husbands shared cake with us. dlg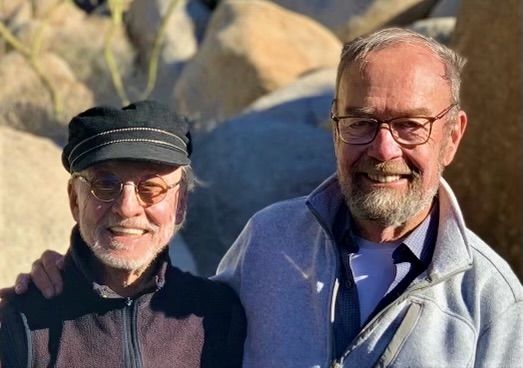 Dale Pelton and David Bynum sharing some good conversation and visiting while David visiting Dale in California.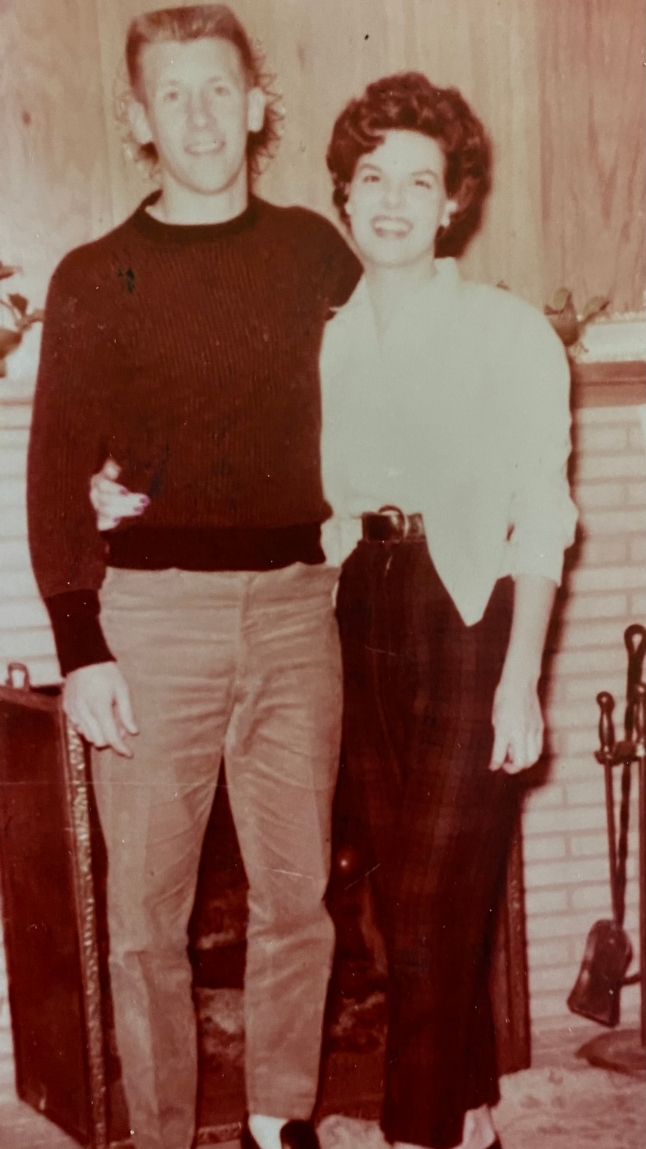 David James shared this photo with Anita Bryant when they were going steady long ago. (He wanted to share with us)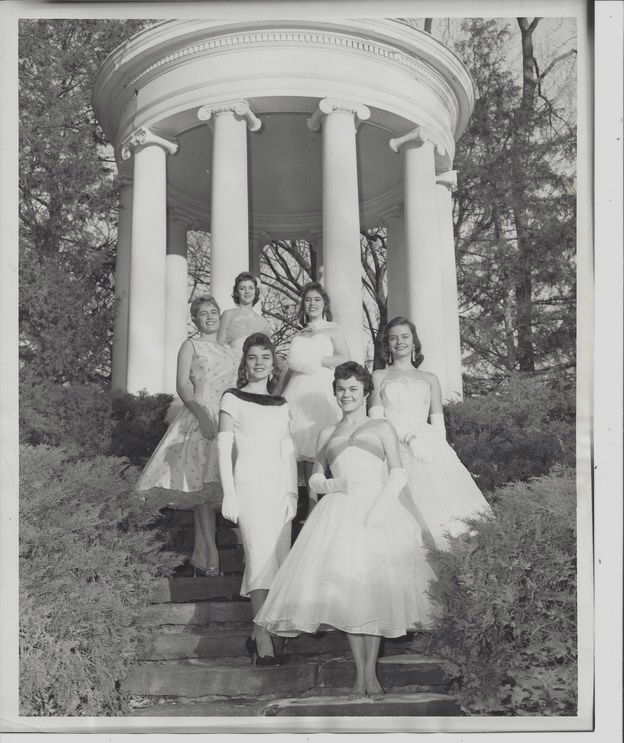 A photo taken in February 1958 of Round-Up Models for that year. It was taken and shared with us by: w
Wendell Alumbaugh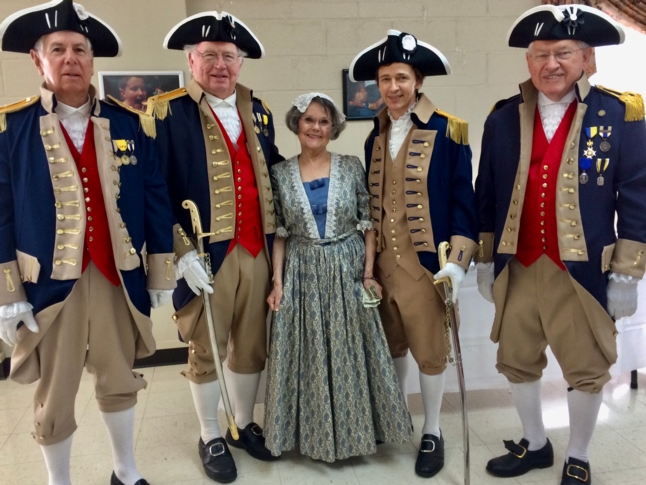 A photo Donna Polite Gantt is so proud of! Why ....it is a photo of her taken with the Sons of The American Revolution while at a DAR Spring TEA.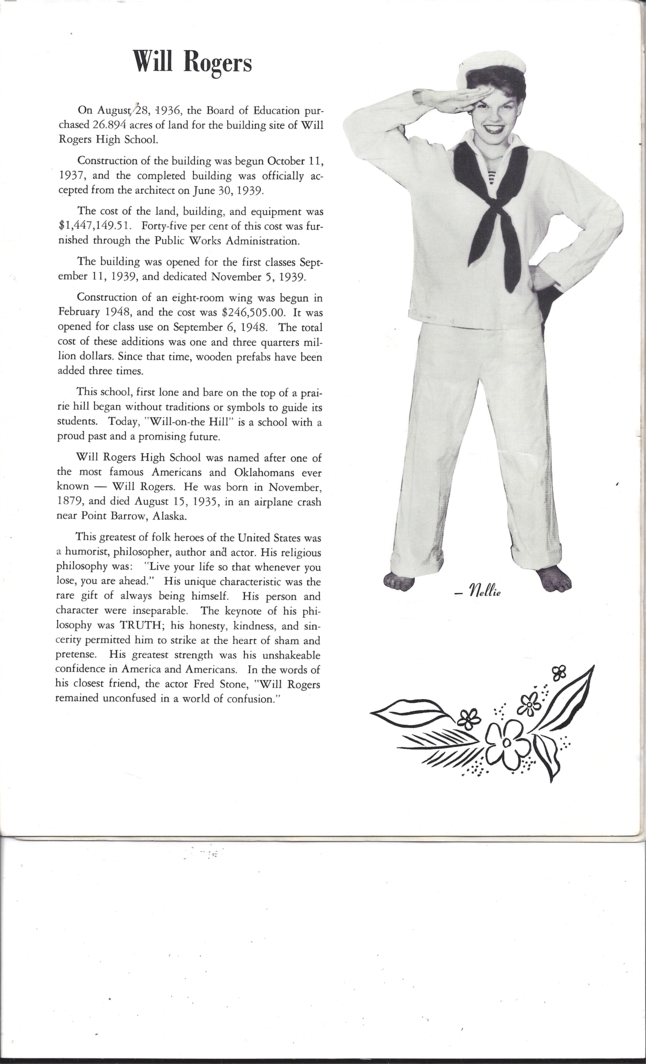 Our very talented Anita Bryant as she starred in
South Pacific! Ohh we were so proud of her!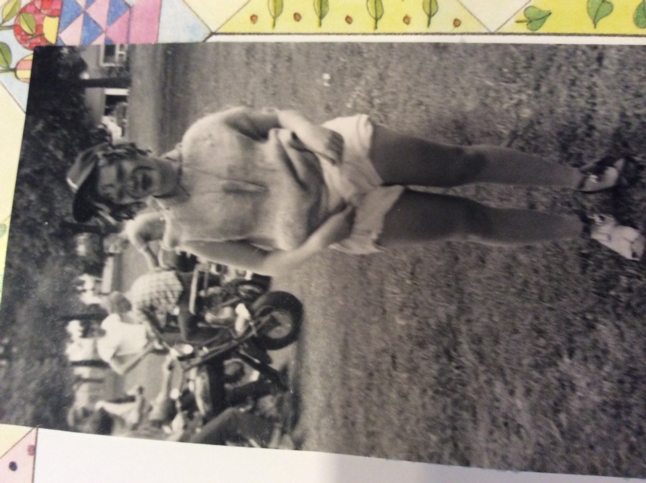 A picture of Mary Lou as she was going through initiation of Damsels. And in the background you will find Franklin Daggs on his motor scooter!!! ( More info is needed here, Folks) .
Did you know that all donkeys are born with a cross on their backs. See pics below. They were taken at First Presbyterian Church in Tulsa on Palm Sunday , 2023.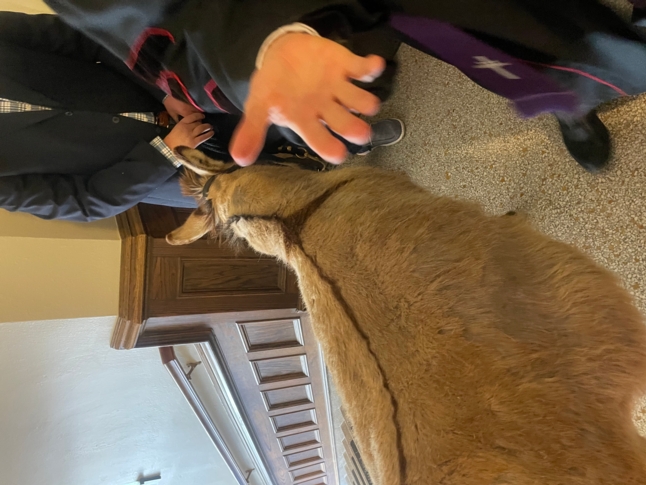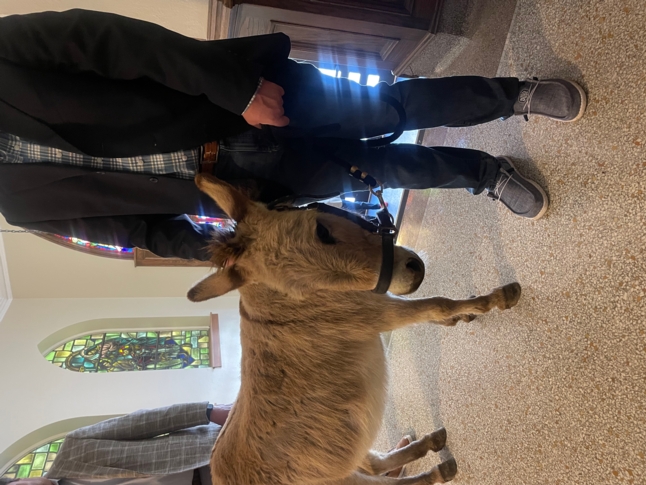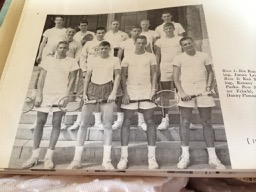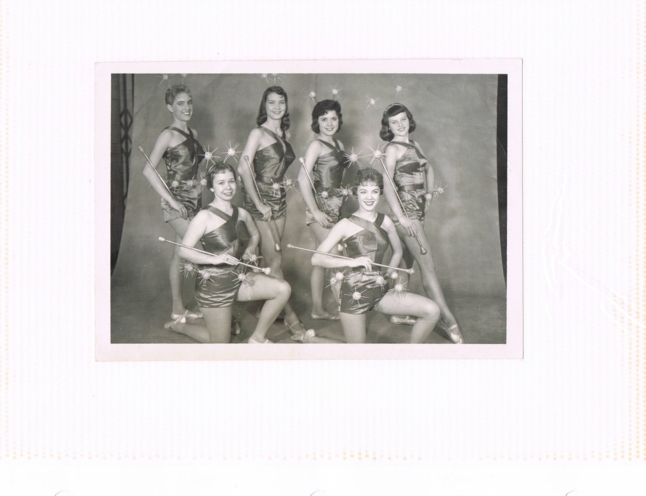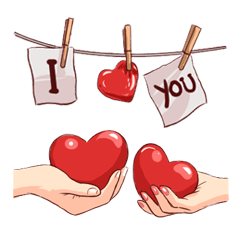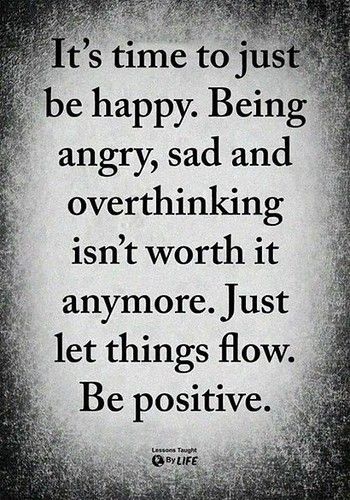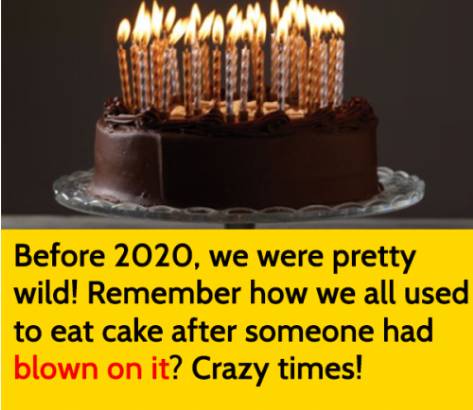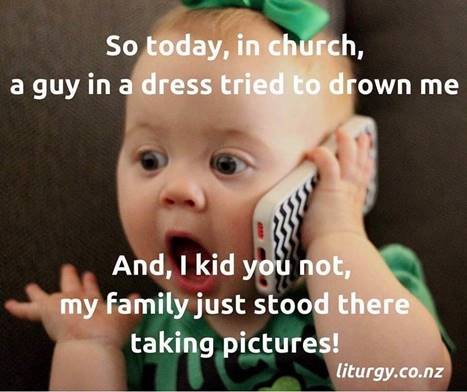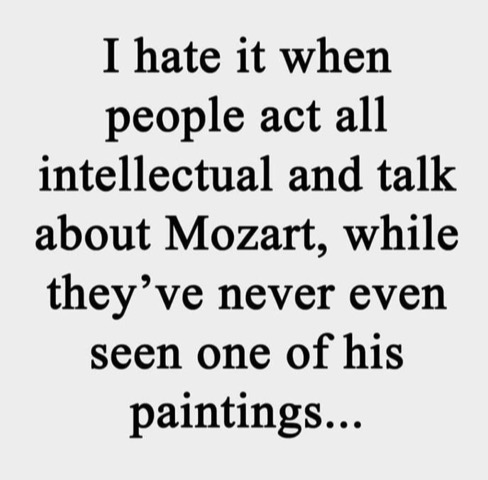 Happy Valentines Day to allllll of the Dog Lovers in the Class of l958................!
1. Gordona Duca Healiger
2. Carol Schnake

A SPECIAL VALENTINE FOR ALLLLL OF OUR CAT LOVERS IN THE CLASS!
1. Carolyn Bertie Wallis

A valentine for all of your very nice people out there! You are very special in our World.
ALL OF YOU!!!!!!!!!!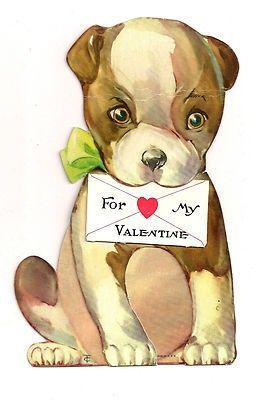 Who Remembers all of the vintage valentines? Remember the "Valentine Box" the teacher would always have on her desk?
Any Valentine memories ....take time to think of them....you celebrated St. Valentines' Day for around 75 years or so? HAPPY 2022 VALENTINES' DAY!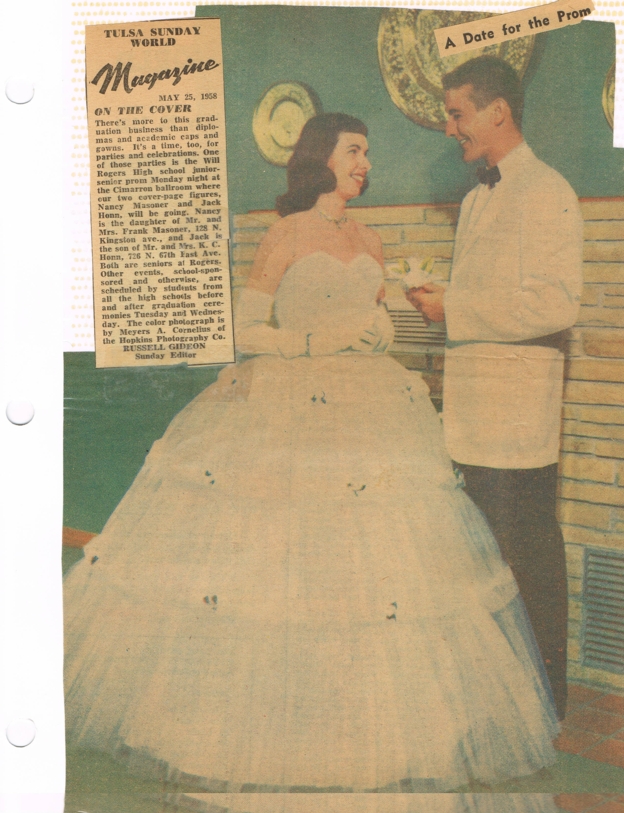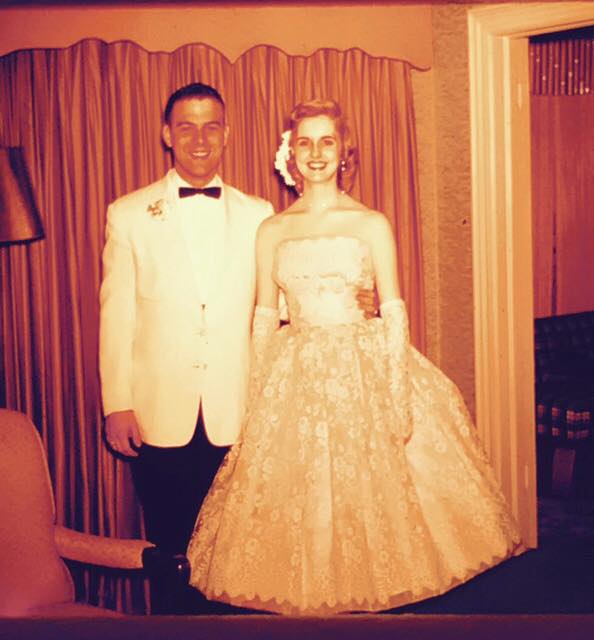 LINDA SELLEN AND MARK FRAZIER.....HIGH SCHOOL SWEETHEART DANCE.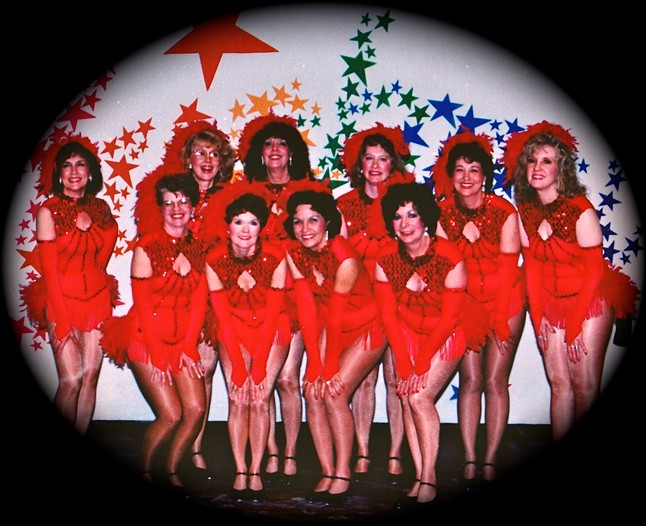 THE HAPPY HOOFERS" FROM CLASS OF 1958 IN THE LATE 1980s? WE JUST PARTICIPATED IN A DANCING CONTEST IN DALLAS!!! HEY, WE WON FIRST PLACE......FIRST PLACE IN OUR AGE GROUP!!!!! SMILE.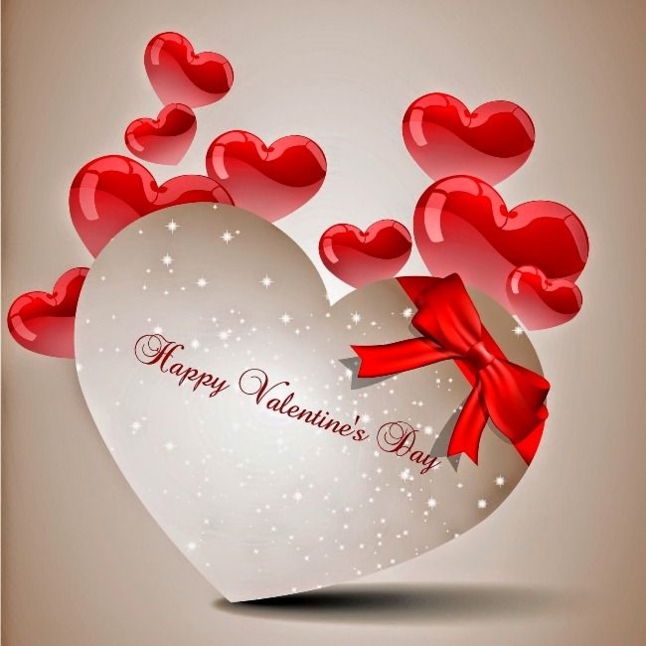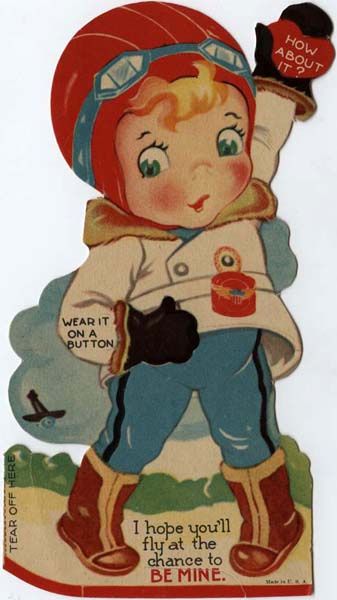 THIS VALENTINE IS FOR THE 'PILOTS IN OUR CLASS!"
1. GARY BARTLING
2. DAN MCKenzie
3. Leon Welchel
4. Richarad Meydag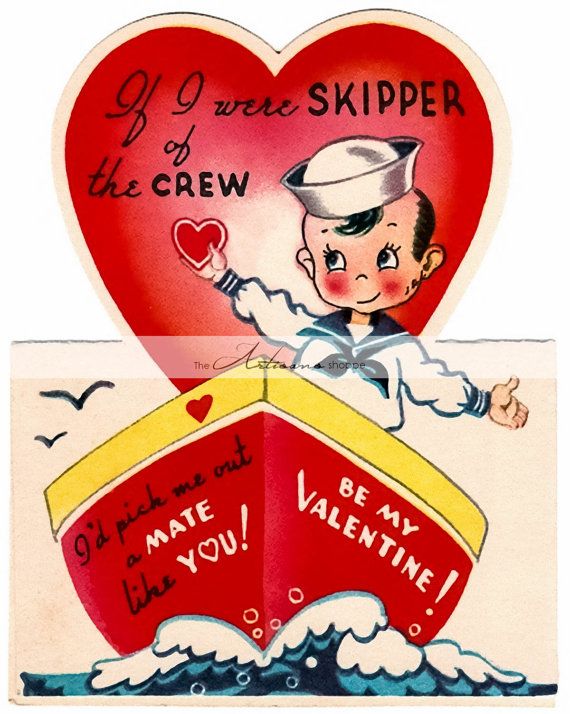 TO OUR SAILORS:
1. REX GRAVES FOR STARTERS! SMILE.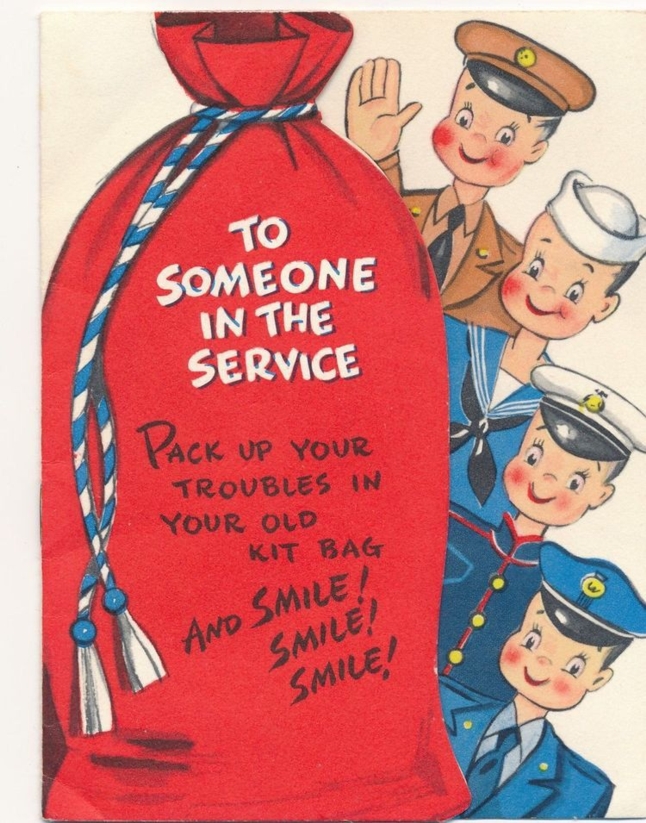 A very special Valentine for allll of our VETERANS! WE LOVE YOU AND THANK YOU FOR YOUR SERVICE.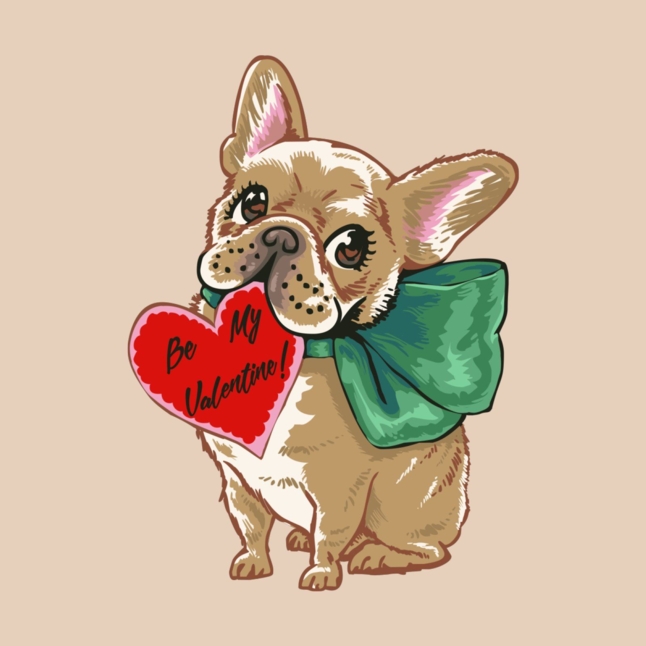 Ahhhhhh, this little Valentine is for those who are very proud of their French Heritage:
1. Bobby Dubois
2. Robert Dupree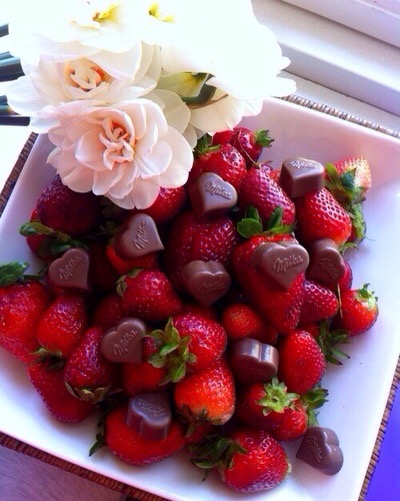 This special dish is for the Chocolate and strawberry Crowd.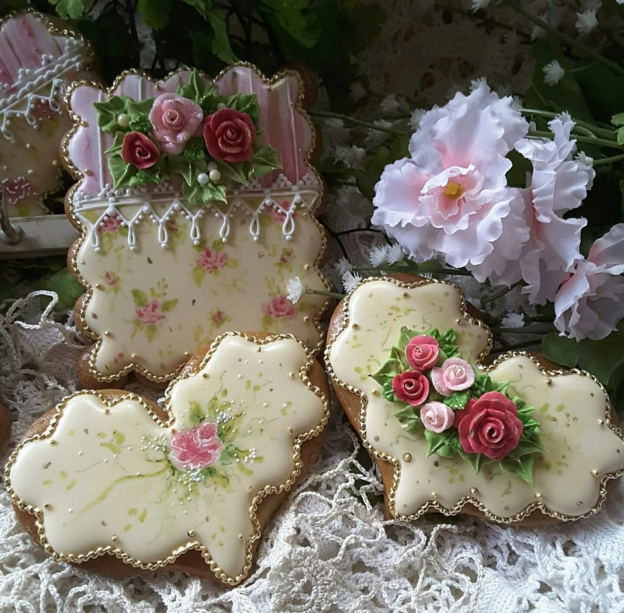 Valentine cookies for alllll of the Cookie Lovers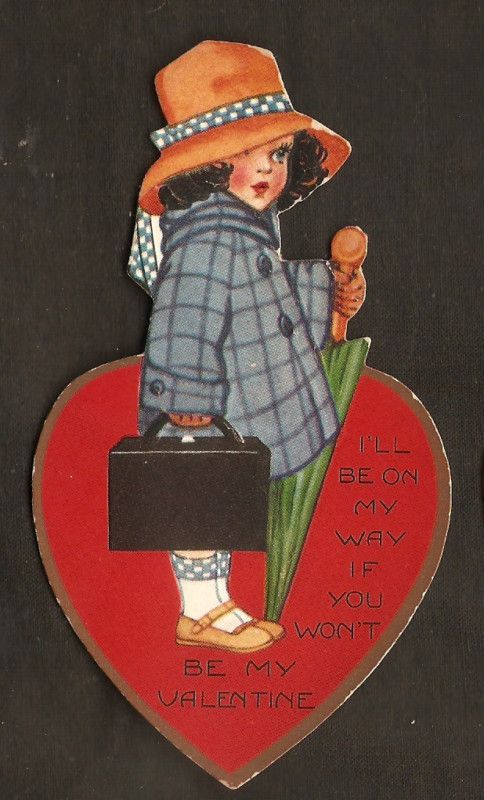 A Valentine for all we little ladies that were given the cold shoulder (in other words, rejected) during our dating years! ...smile.

Get ready for the Thanksgving Table laden with tons of food.....Carbohydrates....starches....ohhhhh yummmyyy...can not wait!!!!!!! Have a wonderful Day!!! Donna and all of Will's kids.
BRACELET!!!!!

IF YOU WOULD STILL LIKE TO BUY ONE, CONTACT BOBBIE JON !
CHRISTMAS PARTY...

..WHAT FUN ! HYLANDERS? WE NEED NAMES, FRIENDS. WHO WILL SEND THEM TO US?
YEAR: 1956.
I SEE JUDY HYATT, NANCY NUCKOLLS MOORE, Janice Winkler Henderson, Madeline Caruther, MORE, MORE......


Remember the "great note exchanges?" and
the little Christmas singing angels at Franklin Grade School?


LADIES PAINTING Christmas Present with Carolyn Curry!!!!!!! (Carolyn Curry, Nancy Henry, Donna Gantt and our new friends. 2017 ish.......smile.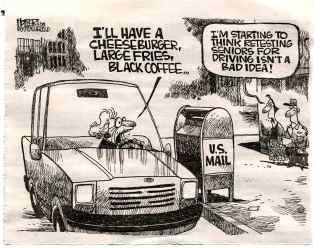 Friends, my favorite cartoon of all times! smile. DLG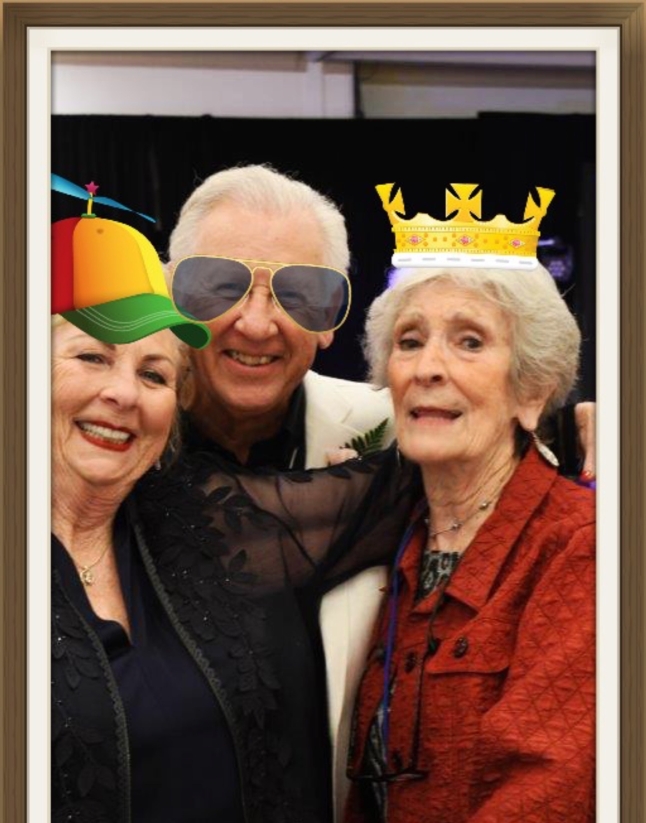 CAROL AND DAVID JAMES HAVING FUN WITH MEREDITH LITTLE CASWELL.....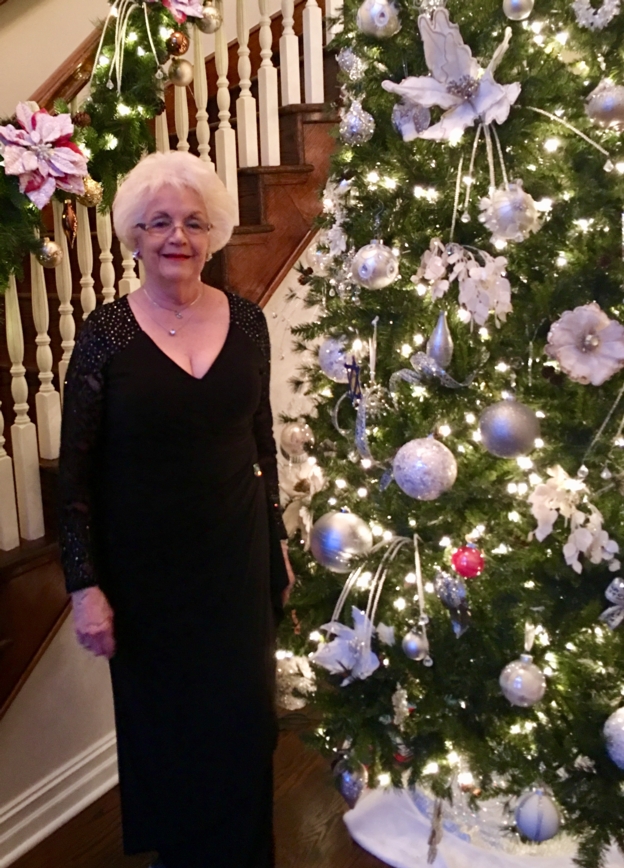 A Christmas memory for Carolyn Curry! 2018
"DID YOU KNOW?"
(FUN TRIVIA STUFF!) OR (REAL STUFF)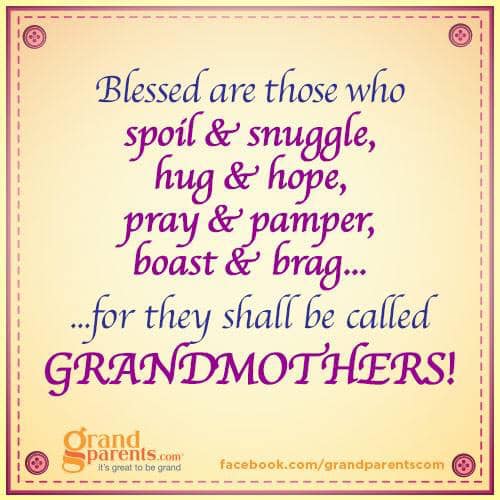 YES! AND WAHLEAH FAULKNER DAVIS IS NOW (AGAIN), THE Grandmother! (Not A GREAT GRANDMOTHER) but a GRANDMOTHER! of a new baby girl. HOW LUCKY SHE IS! CONGRATULATIONS TO WALLY! DEC - 2020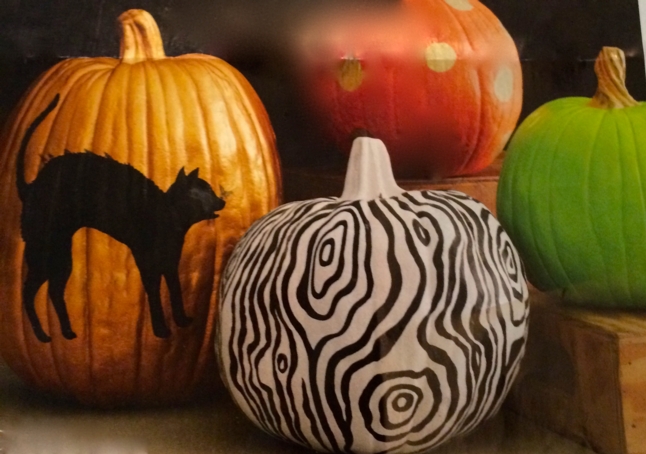 Halloween 2020 is here and so is a "Blue Moon" ... it is the first blue moon on Halloween that has occurred in 20 years!!!!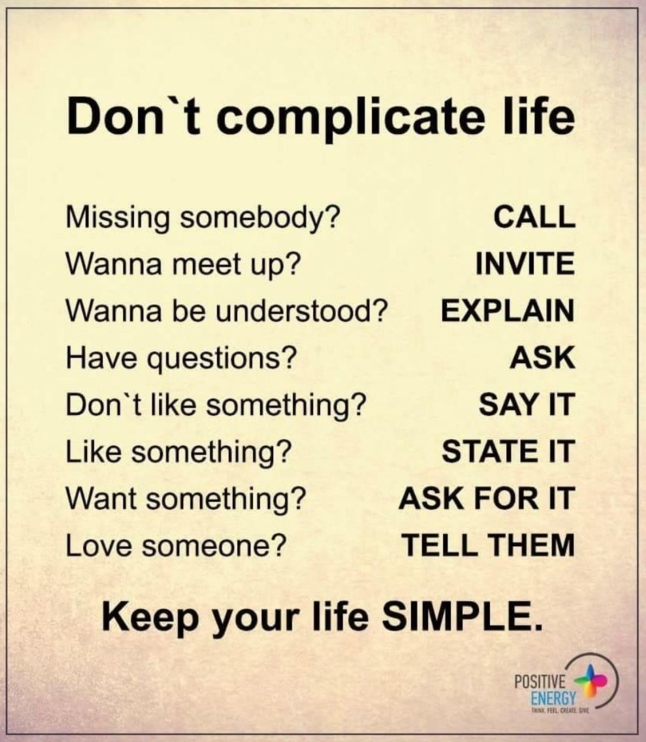 August 27, 2020
1. Did you know that the first Rogers Student Pep and Service clubs were formed as: "Dudes" (boys) and "Anglers" (girls) .
2. First name for our high school was to be "East-side High School"....but when Will Rogers died, our school became his namesake. (So happy, huh?)
3. When our school opened in 1939, a student committee was formed to choose a school nickname. A Local beer manufacture, Ahrens Brewery, had a popular beer named "Ranger Beer." The Brewery offered each of the boys in the school a free jacket with the "Ranger Beer" logo if they chose "Rogers Rangers" as the school nickname.
But twas not to be. The school administrators nixed the students' plans and Rogers Rangers' became the 'ROGERS ROPERS." AHRENS BREWING COMPANY WENT BANKRUPT IN FEBRUARY 1940.
(Info came from 75th" Will Rogers High School Experience " written by Don Wagner class of 1965
May 10, 2020
1. "200 million Americans drink three cups of coffee daily."
2. Marilyn Vos Savant is a "Parade" magazine columnist who's listed in the Guinness Book of World Records Hall of Fame for the highest IQ. What is it? 228
3." A rat can go longer without water than a camel"
4. " The Washington Monument sinks an average of six inches a year."
5. "The Los Angeles Lakers name comes from Minnesota, the "land of a thousand lakes," where they originally played. "
6." A hippopotamus can outrun a man".
7. "Sreet numbers in Japan are not assigned by the position of the house on the street, but by when the house was built. The older the house, the lower the street number regardless of street location."
APRIL 5, 2020
DID YOU KNOW? NASA
1. NASA landed Apollo 11 on the Moon with computers
that had less power than a cell phone?
2..DOLLY the sheep...the first cloned mammal... was named after a very special country singer. Who do you think it was? Why Dolly Parton of course because she was cloned from a mammary cell.
3. Mosquito repellent doesn't repel mosquitoes,; it
blocks their sensors so that they don't know you are there.
4. William McKinley was the first president to ride
in an electric car...it was the ambulance who took him to the hospital after he was shot by an assassin.
5. In Japan, it is socially acceptable for men to fall asleep on the job. It's a sign they have been working really hard!
FEBRUARY 29, 2020
DID YOU KNOW? LEAP YEAR
1. 2020 WILL HAVE 29 DAYS! Every 4 years there is an extra day...is always in February! Sooooo.
You guessed it...2020 we get to celebrate the 29th of February. (And we have a classmate who was born on the 29th! Yep! His name? PERRY KEMP!)
FEBRUARY 8, 2020
DID YOU KNOW? CHOCOLATE
1. Chocolate comes from a fruit tree; it's made from a seed.
2. Cocoa is raised by hand, on small, family-owned farms.
3. Worldwide, 40 million to 50 million people depend on cocoa for their livelihood.
4. 48 to 58 million pounds of chocolate is sold during Valentine's week.
5. The Aztec emperor Montezuma drank 50 cups of cacao a day from a golden chalice. (Mercy!
that would make me really NERVOUS!)
SPECIAL DAY TODAY: NATIONAL BOY SCOUT DAY
JANUARY 2020
1. Did you know that January in the northern hemisphere is known as "National Soup Month".
Why? Soup helps to chase away some of the chill of the coldest month of the Year."
2. Did you know that January 21 is "Squirrel Appreciation Day? "
New Year's Resolutions Trivia!
1. Ancient Babylonians are credited with being the first people to make NEW YEAR'S RESOLUTIONS
3. Did you know that January 23, is 'NATIONAL PIE DAY". (YOU CAN HAVE AS MUCH OF IT AS YOU WISH!)
4. A Little lesson on "How they say it in:
English: MONEY
Spanish: DINERO
Italian: Soldi
French: Argent
German: Geld
5. NEW senior texting codes:
ATD: At the Doctor's
BYOT: Bring your own teeth
CBM: Covered by Medicare
FWB: Friend with Beta Blockers
GHA: Got Heartburn Again
WAITT: Who Am I Talking To?
6. If you want to tell the World that you have a great attitude, buy a sweatshirt and have the following sentence written on it: "I am not 80 years old...I am sweet 16 with 64 years of experience! (YES THAT'S CALLED 'ATTITUDE!)
7. "ON DECEMBER 16, 1811, THE MIGHTY MISSISSIPPI RIVER BEGAN TO FLOW BACKWARDS DUE TO A POWERFUL EARTHQUAKE!"
8. "Alexander Graham Bell never telephoned his wife or mother because they were both deaf".
9. "Bookkeeper" is the only word in English with three consecutive double letters".
10. 12 people have walked on the moon...can you name them.?
September 12, 2019 - New Trivia info: Did you know that Walt Disney wanted to name his famous Mickey Mouse ......Mortimer Mouse? Walt's wife threw a fit and he settled on MICKEY! (WHEW..THANK HEAVENS!)
September 12, 2019 - New Trivia info: Did you know that "The Wizard of Oz movie was not an instant success when it was first released?" It took a few years for it to become profitable.
Five Great songs that were almost ruined by their original titles. They were:
1. "HEY JUDE" was "HEY JULES". Written by Paul McCartney for John Lennon's son, Jules. The song was written for him after his parents, John Lennon & his wife, Cynthia split in l968. (OF COURSE, WAS CHANGED).
2. "MRS. ROBINSON" WAS "MRS. ROOSEVELT."
(Cannot imagine such.) It was only used in the movie if Paul Simon would change to "Mrs. Robinson"!
3. "TUTTI FRUTTI, AW ROOTIE" was..."TUTTi FRUITTI, GOOD BOOTY". Composed by a frustrated, angry "Little Richard" while working in the studio ...it was liked by a Producer, but it needed to be changed to something positive that meant "all right!" Yes!
4. Connolly, the Actor, said: "My definition of an intellectual is someone who can listen to the William Tell Overture without thinking of the Lone Ranger".
5. Dennis Miller, the Comedian, said: "You know there's a problem when you realize that out of the three Rs, only one begins with an R.
JULY 23, 2019
6. Did you know that Buzz Aldrin took communion on the surface of the moon? He wrote about it in Guidepost Magazine.
7. Georgia O'Keefe a 20th Century artist said, "Nobody sees a flower - really - it is so small it takes time - we haven't time - and to see takes time, like to have a friend takes time."
"GETTING OLD IS NOT FOR SISSYS"
8. Did you know a wise person said, "I don't have gray hair; I have "wisdom highlights"!
9. One guy said, "Last year I joined a support group for procrastinators. We haven't met yet!"
10.NAP TIME: "When I was a child I thought Nap Time was a punishment. Now, as a grownup, it feels like a small vacation. "
11. "I Didn't make it to the gym today. That makes five years in a row."
12. "At my age "Getting lucky" means walking into
a room and remembering what I came in there for.
13"A WEIRD OKLAHOMA LAW" Clothes may not be washed in WYNONA, OK
14. HORSES and mules may not drink out of a birdbath
15. Tennessee is bordered by 8 states: Alabama, Arkansas, Georgia, Kentucky, Mississippi, Missouri, North Carolina, and Virginia...more than any other in the U.S.
16. "Stewardesses" IS the longest word that is typed with only the left hand.
17. M& M chocolate stands for the initials for its inventors MARS AND MURRIE.
18. There are 293 ways to make change for a dollar.
19. No word in the English language rhymes with month, orange, silver, or purple.
20. Optimism is going after Moby Dick in a rowboat and taking the tartar sauce with you.
21. "Stewardesses" is the longest word typed with only the left hand and "lollipop" with the right.
22. Our eyes are always the same size from birth, but our noses and ears never stop growing.
23. The sentence: "The quick brown fox jumps over the lazy dog" uses every letter of the alphabet.
24. Almonds are a member of the peach family.
25. Your stomach has to produce a new layer of
mucus every two weeks; otherwise, it will digest itself.
26. If you are an average American, in your whole life, you will spend an average of 6 months waiting at red lights.
27. Women blink nearly twice as much as men.
28. Cats have over one hundred vocal sounds. Dogs only have about 10.
30. The Frisco Railroad named a train after Will called simply "THE WILL ROGERS" dedicated in November of 1938.