Our Famous Roundballers
OUR WILL ROGERS "ROUNDBALLERS" BROUGHT HOME THE STATE CHAMPIONSHIP....FOR THE SECOND TIME IN TWO YEARS! GREAT JOB, GREAT CHAMPS!
(SPECIAL NOTE: SIX OF THE GUYS CAME TO THE 60TH REUNION: TOMMY MARTINSON, CLIFT RICHARDS, JIM WIXSON, DON MORRIS, RAY MORRIS! WAS GREAT TO SEE EACH OF YOU!!)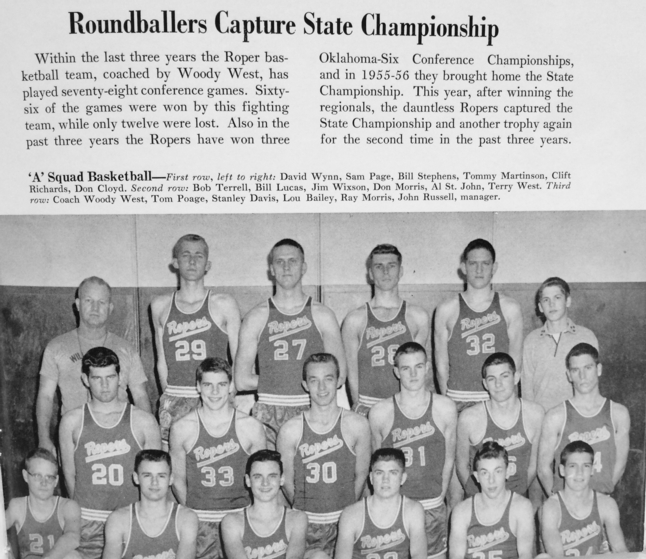 OUR 1958 STAR TEAM......Seniors and some Juniors.
We would love to have some stories told by the members of the team. Jim Wixson, Don Morris, Ray Morris, Lou Bailey...Bobby Potts.....where are you guys....? Tommy Martinson?
Let's hear it from you! dlg
I see: Front Row: Left to Right: (4th)

Tommy Martinson,

Clift Richards
2nd Row;

BILL LUCAS,

JIM WIXON

DON MORRIS

3RD ROW:

STANLEY DAVIS

LOU BAILEY

RAY MORRIS
THESE YOUNG FUTURE WILL ROGER'S BASKETBALL CHAMPS WERE GETTING READY AS YOUNG AS IN THE 9TH GRADE! CONGRATULATIONS. (I SEE ONE FUTURE CENTRALITE AMONGST THE BUNCH...#3..DOY F. COLE.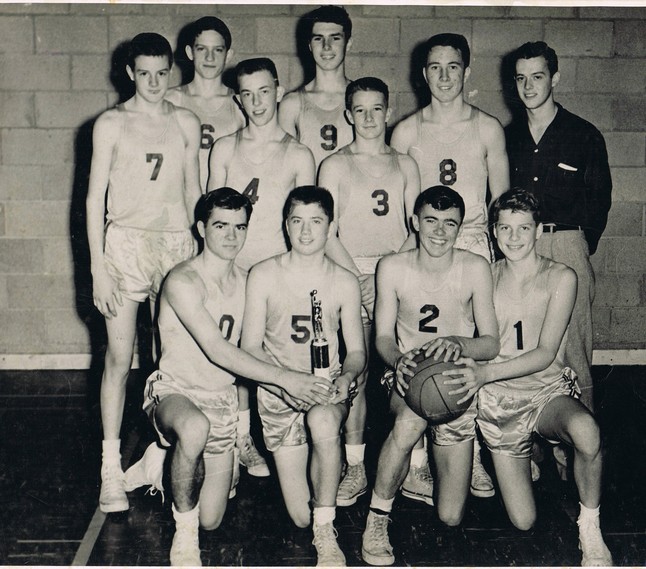 NAMES WILL BE PROPERLY SHOWN ASAP! THANK YOU. DLG
I see

Bobby Potts,

Tommy Martinson, .

Wally Neal

........

Bill Lucas, (Front Row)

2nd Row:

Don Norris,

Clift Richards, Doy Cole (went on to play against the guys...He went to Central!);

Don Parnell,
3rd Row:

Ray Morris,

Lou Bailey, .......Is interesting how these guys played Basketball together in Junior High...and went on to be Championship winners at Will Rogers...class of l958. (JIm Wixon was attending Wilson Junior High at the time...and so was Stanley Davis, ). Love this picture.
(Anyone that can add to the above ....please do. I think it is quite outstanding to see how much talent came out of Cleveland Junior High to go on to play great basketball at Will Rogers!!!! )
CHECK OUT THIS NEWSPAPER ARTICLE! FABULOUS! PROUD OF YOU GUYS....l955-1958