Will Rogers High School

W E L C O M E
W I L L R O G E R S H I G H S C H O O L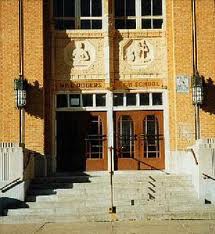 C O N T A C T U S
Have a question?
Want to submit an article?
D O N ' T F O R G E T
To m a r k y o u r c a l e n d a r s
F o r t h e M o n t h l y
T h i r d S a t u r d a y l u n c h
/\<>/\<>/\<>/\<>/\/\<>/\<>/\<>/\<>/\
OBITUARY FOR JACK GIBSON
IS POSTED ON THE "IN MEMORY" PAGE.
This notice from Kristi Driver Johansen class '76
75th A N N I V E R S A R Y G A L A
Good afternoon I'm trying to get the word out and the link out for the video presentation I created for the Saturday gala of the schools 75th anniversary. TONS of ropers sent me memorabilia and several scanned our archived yearbooks in order for me to make the presentation. I will post it here for you to let your classmembers see as well. You must have the link to view as it's set to unlisted on Youtube.
Thank you Kristi Driver Johansen WRHS Class of '76
In case you haven't seen it yet, please enjoy the presentation I created for the 75th anniversary gala. It was my pleasure to document the 75 year history of our school, our namesake...of being a ROPER!. Thank you again, to all the scanned photos and sent me memorabilia to be included in this historical presentation. I hope that you enjoy the trip down memory lane! RIDE ON ROPERS!
I don't know how long this will be on the Tulsa Public School home page.
They have a slide show to view. Take a look.
This is a terrific test. And it shows results in a number of ways. It surely indicates that the majority of Americans don't know what's going on.
It's astonishing that so many people got less than half right. The results say that 80% of the (voting) public doesn't have a clue, and that's pretty scary.
There are no tricks here -- just a simple test to see if you are current on your information.
This is quite a good quiz and the results are somewhat shocking.
Test your knowledge with the challenge of 13 questions, then be ready to shudder when you see how others did:
If you get less than half correct, please cancel your voter registration.
+ + + + + + + + + + + +
W E A R E S T I L L G E T T I N G A F E W
E-M A I L "K I C K B A C K S"
Please check your profile and your e-mail settings to make sure your information is correct. We still get an occasional "kickback". You will get a notice when you sign in if yourmail is sent back to us. Just follow the directions with the notice to fix the problem.
Carolyn Hale Curry & Alice Green Armstrong
Jerry Meredith & Virginia Keller Fugate
Sue Dunson (Barham)
Nancy Nuckolls (Moore)
Wahleah Faulkner (Davis)
Eddie Wilson
If this is you directions should be showing on this page to reactivate so you get mail.
If you know this person, please let them know, or let us know if they have a problem
H A V E P A T I E N C E P L E A S E

We are working at getting things more organized and easier to navigate.

Trying to get pics

of our younger days with the schools we attended.

Will try to keep you advised when things are combined, moved or new links created.

NO DATA will be deleted at this time, just duplicates.
L I N K C H A N G E S
Pages 1 & 2 of School History are now on one page labeled as School History.
The 3 pages of First Watch lunch articles are now all contained under one link, "FIRST WATCH LUNCH"
Added Kendall Kids Take a look.
Back Then May 1958 has been renamed GRADUATION 1958
#-#-#-#-#-#-#-#-#-#-#-#-#-#-#-#-#